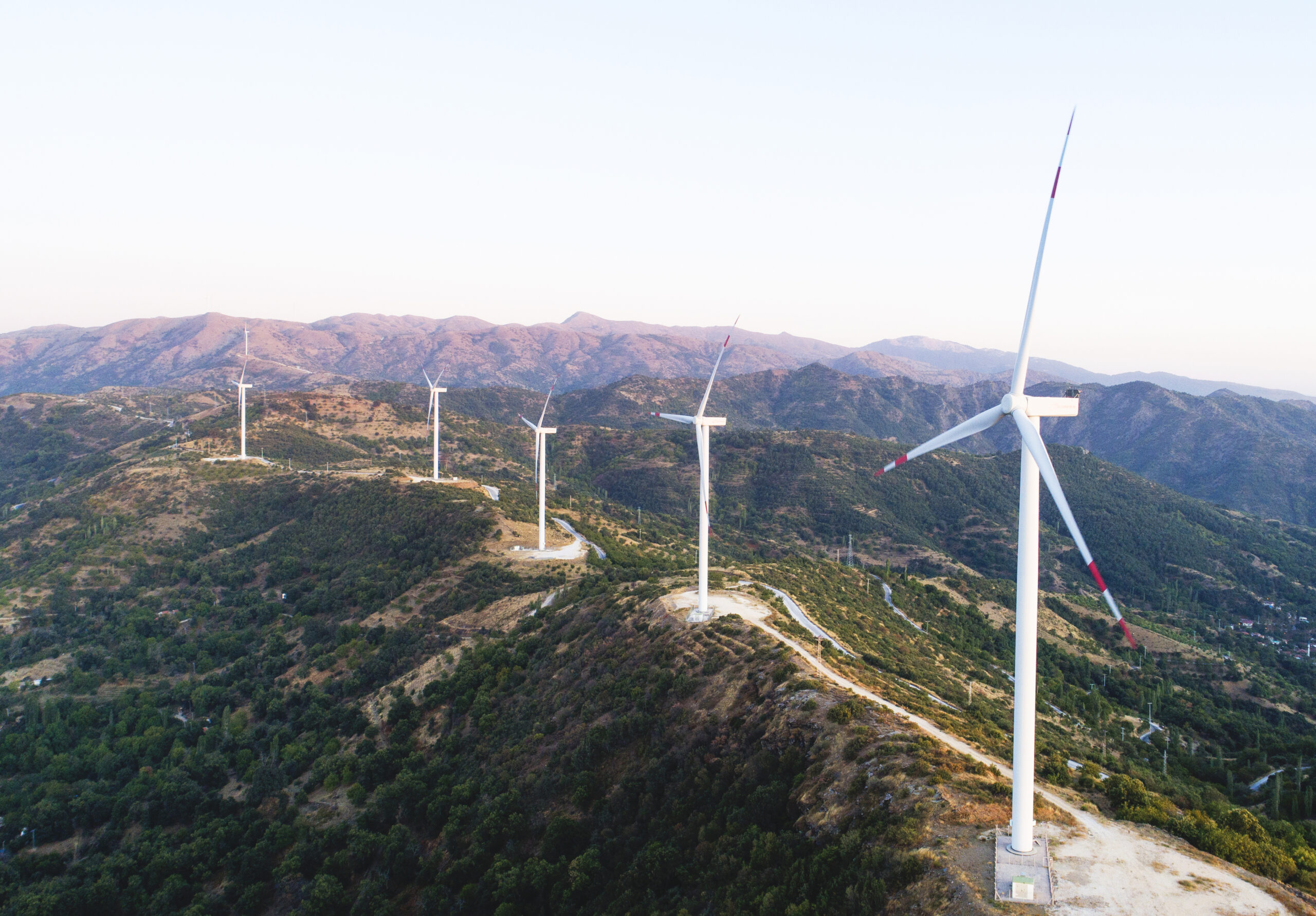 THE NORDEX GROUP
IN TÜRKİYE
The Nordex Group in Türkİye
29.86 %
MARKET SHARE,
LEADER SINCE 2017
The Nordex Group has been active in the Turkish market since 2009. The subsidiary Nordex Enerji A.S. Türkiye became the market leader in the wind industry in 2017 and continues to hold this position. There is high potential for the use of wind energy in Türkiye given that the mountain ranges in central Türkiye and especially the western coastal region offer consistently good wind speeds. The expansion and promotion of renewable energies is an important goal of Turkish energy policy, with the share of renewable energies in electricity generation to grow to at least 40% by 2023. In particular, the use of wind power for producing electricity has increased sharply in recent years against this backdrop.
Wind has been our business since 1985 with over 30 subsidiaries, we are close to our customers around the globe – Türkiye has been part of our business since 2009.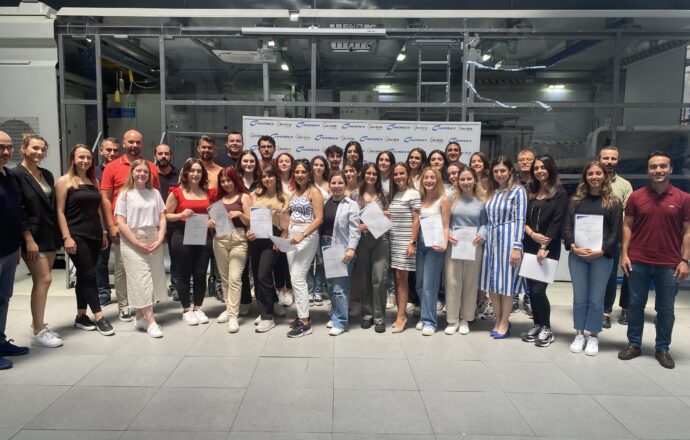 Yearly Technical Training Program for Female Participants Realized
​As a tradition, Nordex Enerji A.Ş. organizes a wind turbine technical training program for female engineer and technician candidates every year to boost women's employment in the wind power industry. This year's training took place from 4 – 7 July at Nordex Türkiye's Service and Technical Training Center in İzmir. 21 female students from universities…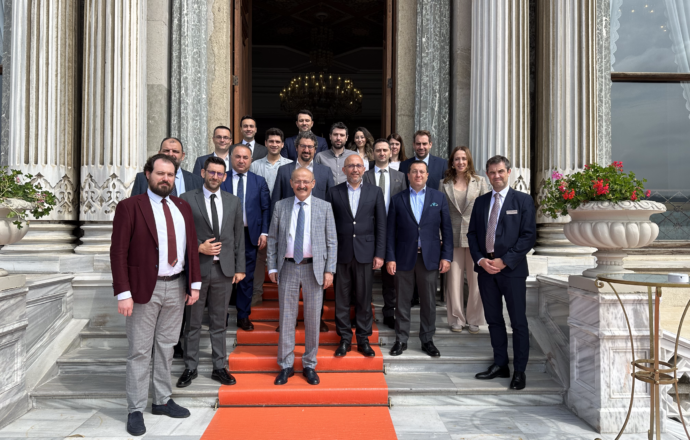 GET-TOGETHER WITH YEKA RES-3 INVESTORS IN ISTANBUL 
The Turkish wind industry is this week coming together as part of the 27th ICCI Energy and Environment Fair and Conference in Istanbul where Nordex Group colleagues are also on the ground meeting with valued customers and business partners. The Nordex Group met with the Turkish YEKA RES-3 investors at Çırağan Palace in a breakfast…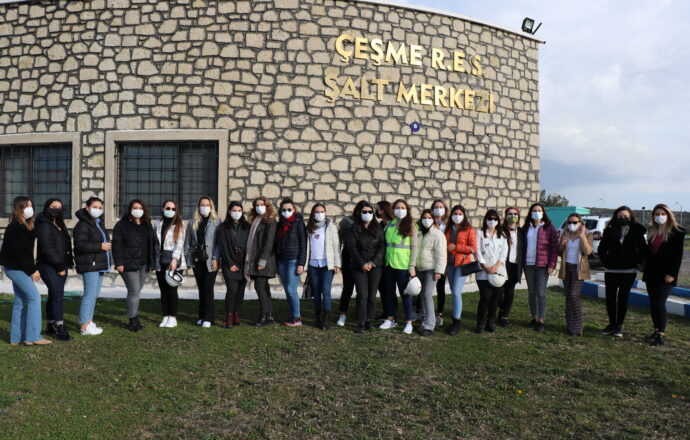 Nordex Turkey and Enerjisa Üretim organized a technical training for 21 female employees
From 22 to 24 February 2022, Nordex Turkey in collaboration with Enerjisa Üretim, Turkey's leading electricity generation utility and joint venture of Sabancı Holding of Turkey and E.on of Germany, organized a technical training program for 21 female employees from different departments of Enerjisa Üretim. After two days of technical and theoretical training at the…
The Turkish headquaters are located in the business metropolis of Istanbul in the north-west of the country. The company also has a training centre and a customer service office in Izmir in close proximity to its customers' numerous wind farms on the west coast of Türkiye. The Nordex Enerji A.S. team comprises a total of 400 employees. For projects in Türkiye, locally produced components such as rotor blades, anchor cages, towers, generators and tower connection equipment are used in order to enable customers to benefit from local manufactured content.
In 2021, the Nordex Academy Türkiye moved to new premises in Izmir. This move allowed for a larger simulator area, five meeting rooms and the ability to cater for up to 50 people at a time. High-quality, instructor-led and web-based training takes place regularly, overseen by our dedicated team of highly-qualified trainers.
Nordex Academy Türkiye is the only GWO-accredited wind turbine manufacturer in Türkiye.
Where to find us: Nordex Enerji A.Ş. Atatürk Organize Sanayi Bölgesi 10006/1 Sokak No:22 Çiğli/İzmir – Türkiye 35620
Who we are: We have 3 technical trainers, 2 HSE (GWO) trainers, 1 training coordinator, 1 training specialist and 1 intern, but our team is expanding all the time.
Our facilities: We have 3 converter simulators (ConverterTec 2, Vertiv 1), ABB & Siemens YAW simulators, Minimax simulator, Profinet & Profisafe simulator, N100 Blade installed Gamma Hub, Hydraulic Unit, Liftket Crane, Steel GWO Training platform with 6 ladders and rails, and an ABB RMU. A specialist Delta4K Nacelle will be ready at the end of 2022, as well as Hailo & Zarges Lifts for GWO Lift User training options, top box and bottom box.
What we offer: All training participants will leave more informed, feeling better trained and more experienced about wind turbine generation and health and safety instruction.
For internal training options we provide technical, HSE and non-technical training at our academy. This is converter training with the exception of ingeteam and GE (we currently do not have such a simulator), STTM 0-1-2, YAW training, minimax, profinet + profisafe, high-end pitch, and commissioning training opportunities.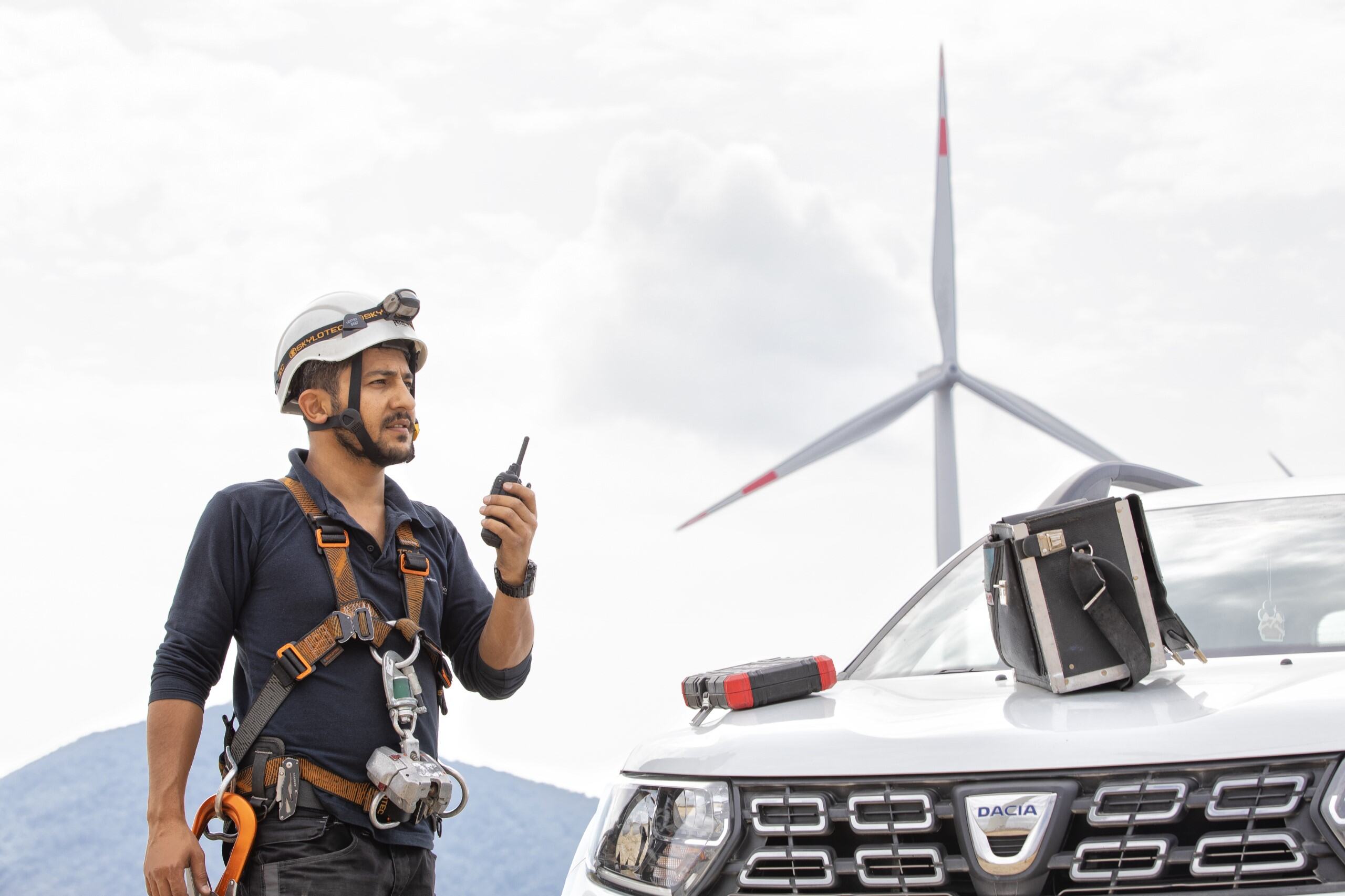 WE'RE HIRING
EXPLORE YOUR JOB OPPORTUNITIES IN TÜRKİYE
Your contacts & locations
Social Media & Company News