THE SERVICE MAKES THE DIFFERENCE
Nothing suits Nordex turbines better than Nordex Service.

We are the best partner for your site.
Capturing the maximum available wind, and ensuring the highest energy output at the lowest costs possible, is not only part of our cost of energy-driven engineering, but the guiding principle for everything we do along the whole lifetime of our products.

Therefore, all our Service colleagues worldwide have only one common goal: Lower cost of energy by minimizing downtime and maximizing yield.

In order to achieve this, our service network ensures that our customers benefit from our local service technicians, while our headquarter staff strives for overall excellence and solutions – ones that are based on engineering knowledge, as well as data gained from over 35 years of experience. Decentralized regional offices are the direct contact points for our customers. Our dense network of around 350 Service points in all regions enables our technicians to remain available on short notice and guarantee local expertise.
Our highly-trained technicians secure only the highest quality maintenance and repair work.

Nordex Spare Parts Management ensures that all maintenance and repair works are delivered, cost-efficient, and at short notice. Reducing downtimes and costs is the key objective of our digital initiatives and state-of-the-art Service concept. Our highly flexible contract models provide a level of service that is tailored to cover all individual requirements.

For fleets already in operation, our Upgrades made by Nordex provide off the shelf solutions to leverage the latest in engineering development in order to continuously optimize yield and ensure a return on investment.

At the Nordex Group, we are convinced that service excellence means providing exactly the services you need.
THE SERVICE MAKES THE DIFFERENCE
With the closest customer relations, tailored products, leading concepts and High COE-efficiency, we are the best partner on your site.
Key objectives: Minimise downtime, maximise yield
We know our turbines better than anyone else; we continuously expand on this lead-in knowledge through the early detection of damage patterns by our modern data analysis.
While the Nordex Group headquarters strive for overall excellence, our regions provide customer proximity. Decentralised operational services on-site are managed by our regional offices: they're the direct contact point for our customers. Due to the continuous flow of information between our headquarters and subsidiaries, customers benefit from the latest research and development results, the knowledge of current market demands, as well as fast solutions to technical issues.
This is how we provide excellent service and enable maximum performance of your assets.
The Nordex training concept enables technicians to carry out regular maintenance, repair, and replacement of individual components, as well as modernisation of the turbine itself, in order to keep it up-to-date with the latest technology.
We want that our customers receive the best service possible for their facilities, thus, we ensure uniform qualification for all technicians worldwide.
Service technicians are trained in their own country by our Academy trainers to ensure global standards.
Safety, quality and local expertise – our experienced and highly-trained service technicians ensure that your systems run smoothly.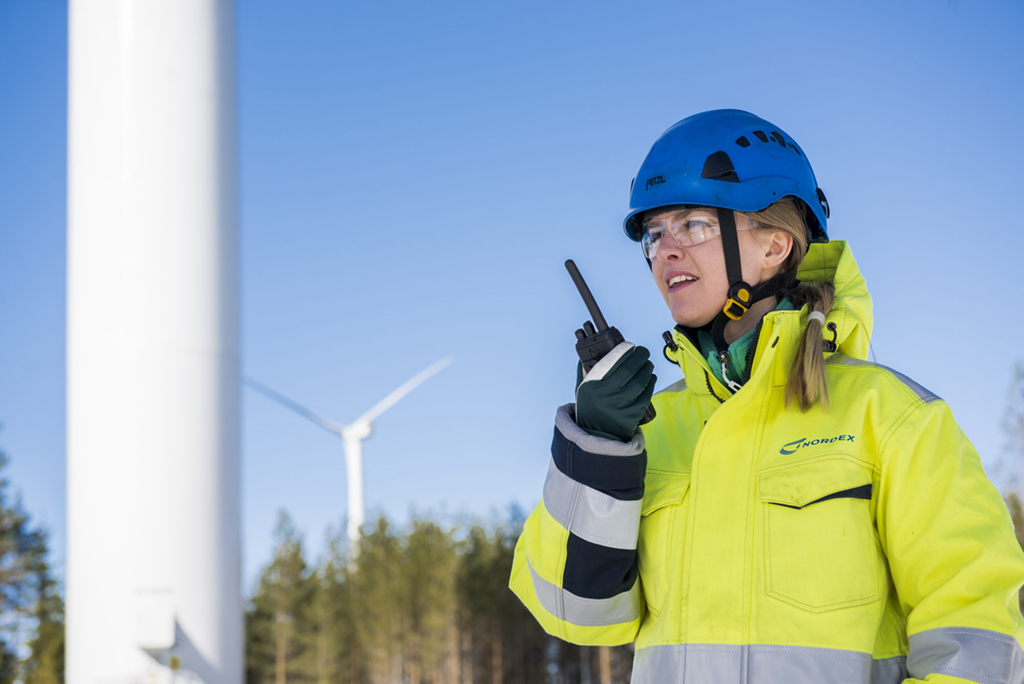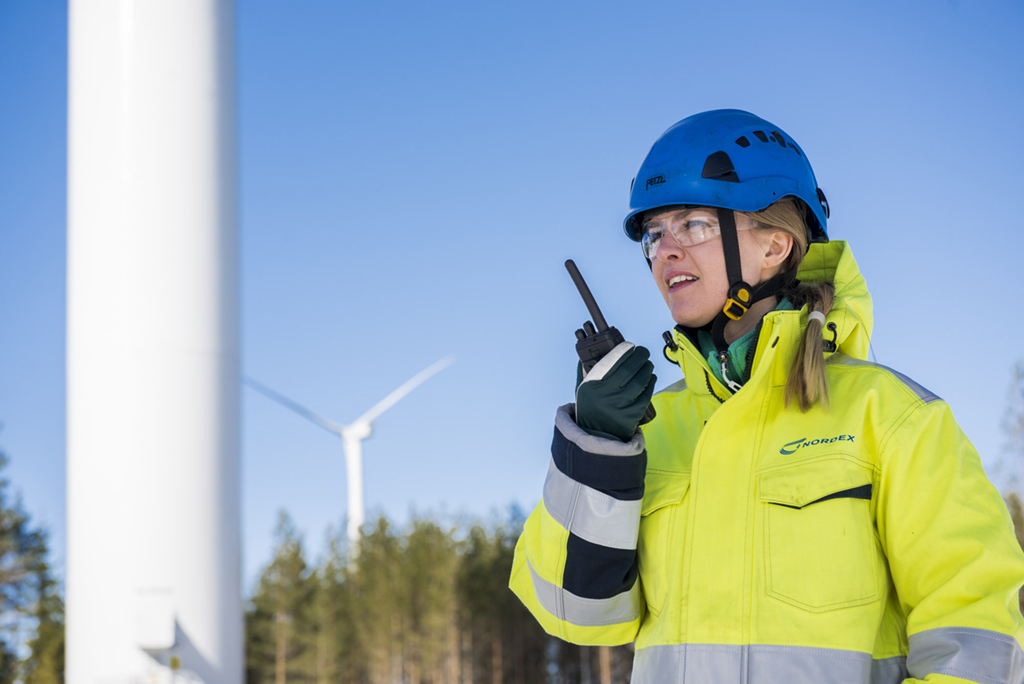 24/7 AT YOUR SERVICE
P: +49 381 6663 3728
Special offer for customers with Service-contracts: If your local contact in the region is not available, get support from our Service-hotline.
Digital Services & Modern concepts
Data and Digitalization are key topics for the Nordex Group. We have embraced these trends and strive for a digital future of our windfarm and service business. We are successfully running diverse Digitalization initiatives such as Industrial Internet of things (IIoT), dispatching tools and Condition Monitoring (CMS).
The predictive maintenance program "Predict to Prevent", focuses on delivering early warnings to technicians about impending breakdowns of turbine components.
Running in addition to long-term condition monitoring of main components, "Predict to Prevent" uses machine learning models on SCADA data to deliver information in advance.

Our Digitalization and Data Analytics teams are constantly developing new methods and smart solutions to increase transparency and minimize downtime and secondary damages for our customers.