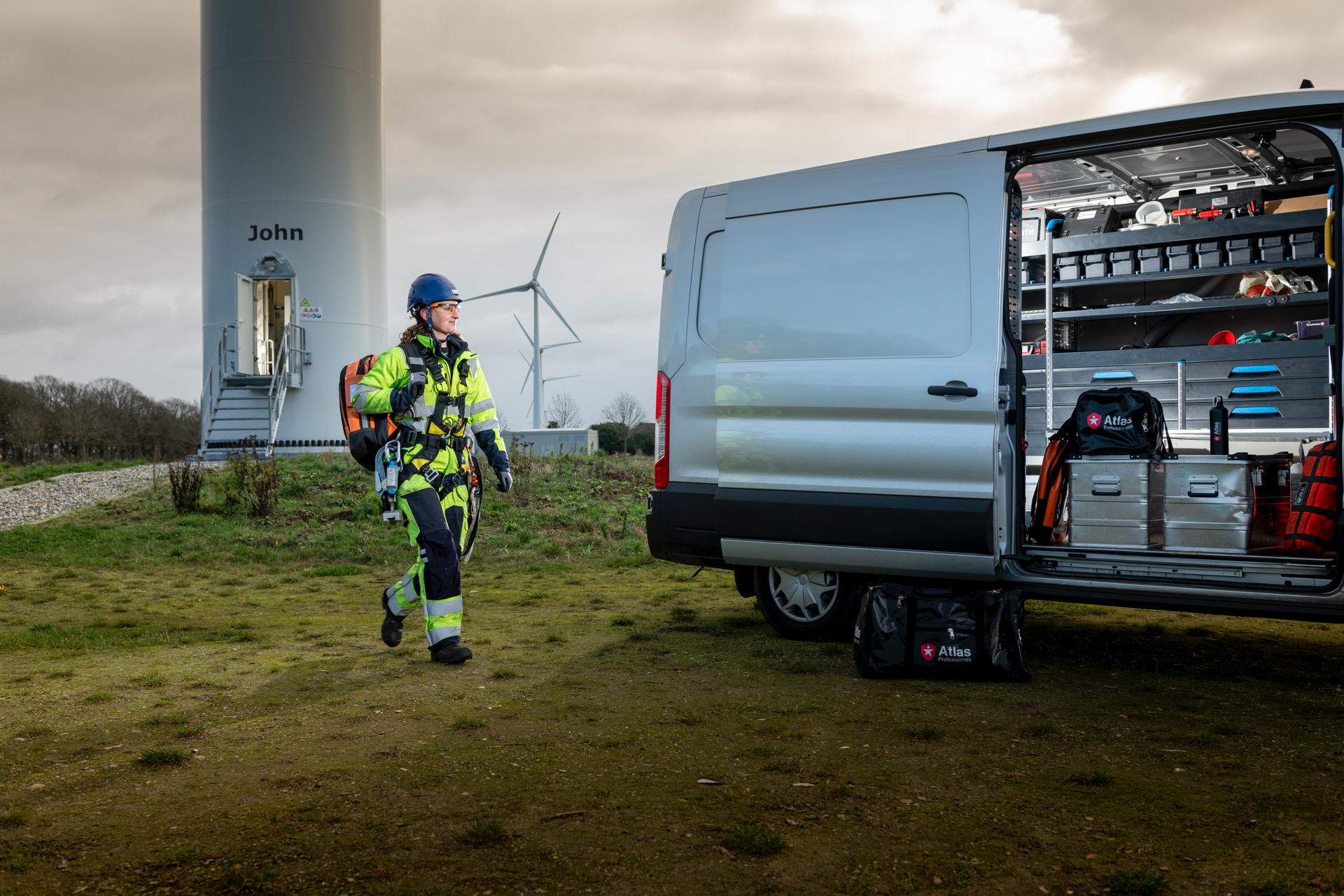 EMPOWERING DIVERSITY. ENERGIZING INNOVATION.
At the Nordex Group, the values of respect, integrity, colleagueship, and ownership are the foundation of our work ethic and our interaction with each other. Passion for innovative technology and sustainability is the great common ground of the global Team Nordex and it is our shared vision to contribute to a cleaner and more peaceful planet. We do this by pursuing our mission: We develop and deliver clean power plants that can make 100% renewable energy for the world reality.
At the same time, we want to create a work environment and culture in which Diversity and Inclusion is recognized as a true chance and value for the organization. This self-understanding applies of course to all employees within Team Nordex, regardless of their gender, age, culture, ethnicity, social origin, physical abilities, political or religious belief or sexual orientation – which is why we speak out against any form of discrimination.
We are well aware that continuous efforts are required within the wind industry and our own organisation to promote gender equality in particular. We are committed to promoting this through the implementation of smart targets, backed up by specific actions and initiatives, in line with the UN's Sustainable Development Goal 5 in our sustainability strategy.


We see diversity and inclusion as both valuable and a true opportunity, helping lead us to the best decisions for sustainable development, growth, and prosperity for our organization. We want to create a workplace rich in diversity and fluid in inclusion, where different people foster creativity and innovation. This includes developing equitable solutions for all employees, and empowering women is a crucial part of the process.

José Luis Blanco, Chief Executive Officer


D&I strategically anchored at Nordex
Diversity & Inclusion Council
Central to our commitment is our D&I Council, a distinguished group of leaders, who bring together their expertise from different departments and countries. Representing our functional excellence, this council is led by our CEO and facilitated by our dedicated D&I Leads. The D&I Council meets on a quarterly basis. It plays a pivotal role in steering our journey towards a more diverse and inclusive organization. With a shared vision, the council collaboratively contributes to setting realistic and achievable goals, assisting our D&I Team in shaping a comprehensive strategy. The council provides governance and supervision to safeguard that D&I efforts remain at the forefront of our organizational goals. Beyond their strategic role, the council members serve as advocates and role models, driving diversity and inclusion throughout the organization.
Diversity & Inclusion Team
Our commitment to D&I is spearheaded by a dedicated team of development experts within our People & Culture Organization – the D&I Team. This team embarks on an ambitious D&I journey, driving positive change in alignment with Nordex core values, taking the lead in proposing and implementing initiatives and measures. To further enrich our D&I efforts, the team leverages the expertise of internal members while also accessing external advisory support. With the D&I Team at the forefront, the Nordex Group is steadfast in its pursuit of fostering a workplace where every individual is valued, respected, and empowered to contribute their best. Part of the D&I Team are two D&I Leads, forming a dual leadership that resonates with our commitment to global inclusivity and gender diversity. They act as pivotal points of contact for employees.
Our D&I Goals & Initiatives
GOALS
Achieve 25% women in management positions by 2025
At the Nordex Group, we recognize that a diverse leadership team brings a wealth of perspectives, ideas, and experiences that drive innovation and lead to well-rounded decision-making. By setting the target of 25 % women in manager positions, we aim to create a more balanced and equitable managerial landscape, where the potential and contributions of women are fully acknowledged.
Conduct regular surveys and data analytics to monitor D&I
By gathering insights directly from our diverse workforce, we gain a deeper understanding of their perspectives, challenges, and needs. This enables us to identify areas where improvement is needed. Dedicated KPIs serve as a critical tool for monitoring our progress and ensuring accountability at every level of our organization. By regularly tracking our performance against these indicators, we ensure that our D&I efforts remain on track and contribute to the overarching goal of fostering a divers and inclusive environment.
Maintain 40% female participation in talent development program
With the launch of a new leadership program in 2022, the Nordex Group has not only optimised existing talent initiatives, but also underlined its determination to empower and promote women within our organisational hierarchy, aiming for a minimum of 40 % female participation in our program. This diversity-focused approach drives innovation, enriches perspectives and propels the Nordex Group towards a more equitable future.
INITIATIVES
Unconscious bias training for employees

Building on our existing D&I learning curriculum to support our D&I strategy, the Nordex Group implemented new dedicated training sessions, tackling unconscious biases in day-to-day business as well as recruitment and promotion processes.
Diversity & Inclusion Recruiting Guideline

In alignment with our D&I strategy, our ongoing objective is to ensure the presence of a minimum of two female candidates in the final stage of job interviews for managerial roles. We advise extending this approach to all other open positions, with the ultimate selection based on a candidate's exceptional qualifications and alignment with our organizational culture.
Women's Empowerment Principles Signatory
In 2022, Nordex Group's CEO, José Luis Blanco, endorsed the United Nations Women's Empowerment Principles (WEPs). The WEPs serve as a framework for integrating gender equality aspects of the 2030 Agenda and the United Nations Sustainable Development Goals into corporate practices. By aligning with these principles, Nordex underscores its dedication to advancing a business environment that fosters the empowerment of women, exemplifying our commitment to this essential agenda.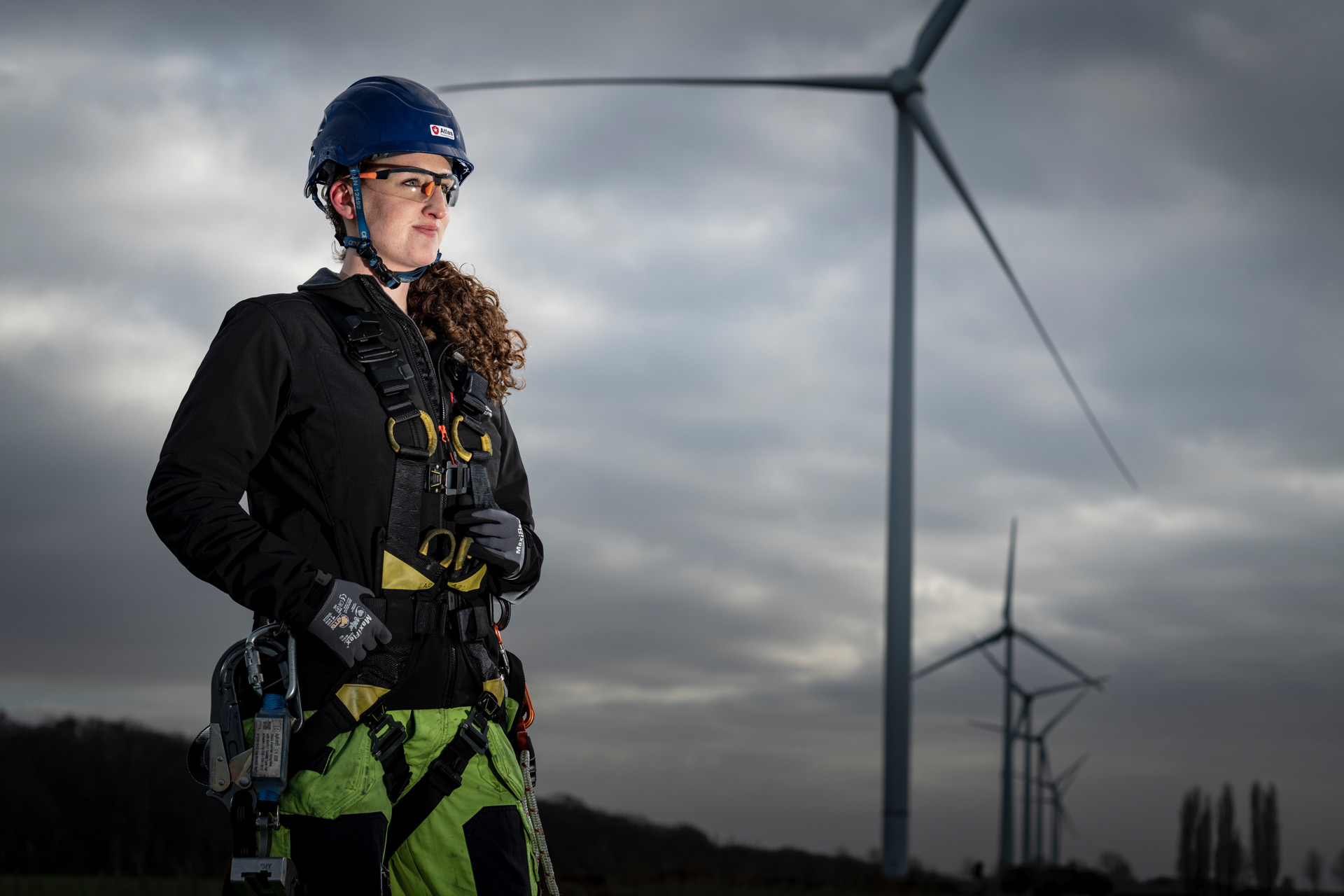 DO YOU WANT TO BECOME PART OF A DIVERS TEAM?
JOIN NOW!