NORDEX SERVICE – COE-OPTIMIZED AND RELIABLE
Our Service landscape provides flexible packages to ensure that there is one to suit the specific needs of your project. We are also happy to discuss individual solutions with our customers – the choice is yours.
1. PREMIUM LIGHT – THE FLEXIBLE SOLUTION

The Premium Light package includes 24/7 remote monitoring, scheduled and unscheduled maintenance, and a time-based availability warranty. Major components are not part of the contractual scope, but repairs and spare parts. Naturally, repairs and spare parts supply of all other parts and components are fully covered.

2. PREMIUM – THE ALL-ROUND-CAREFREE PACKAGE

The Premium contract package ensures an all-round carefree service to secure our customers' investment. On top of the Premium Light scope, repairs and spare parts supply of all major components are fully included.

3. PREMIUM PLUS – THE PRODUCTION-BASED ALTERNATIVE

The "Plus" stands for a production-based availability warranty which extends the all-round carefree package of the Premium contract. The planning of works during low-wind periods ensures our customers the highest possible yields.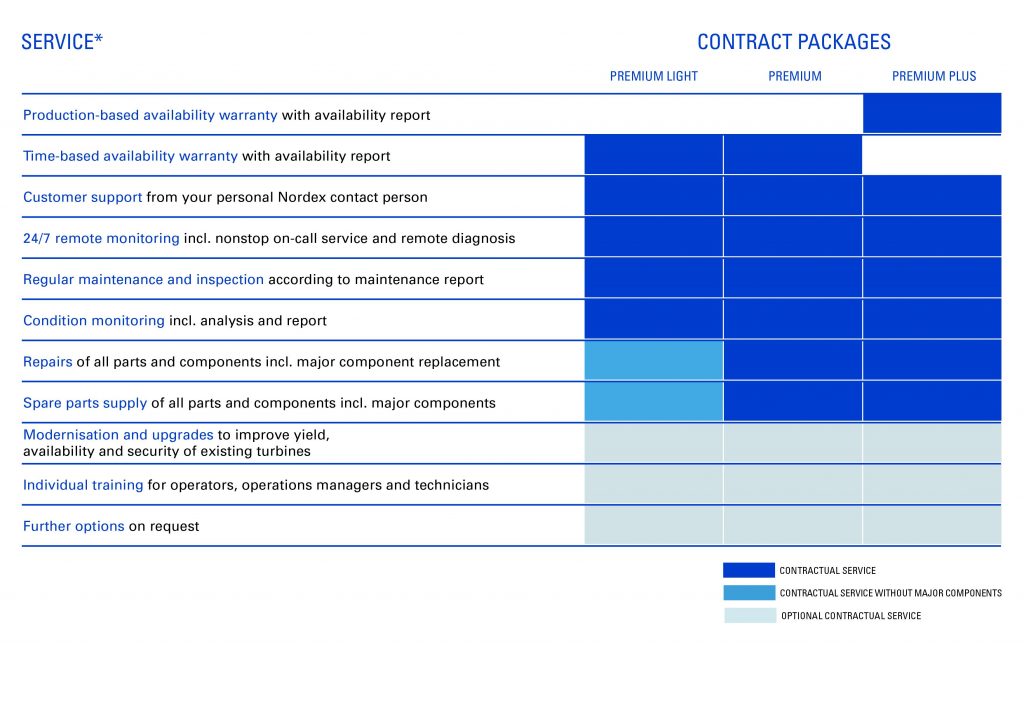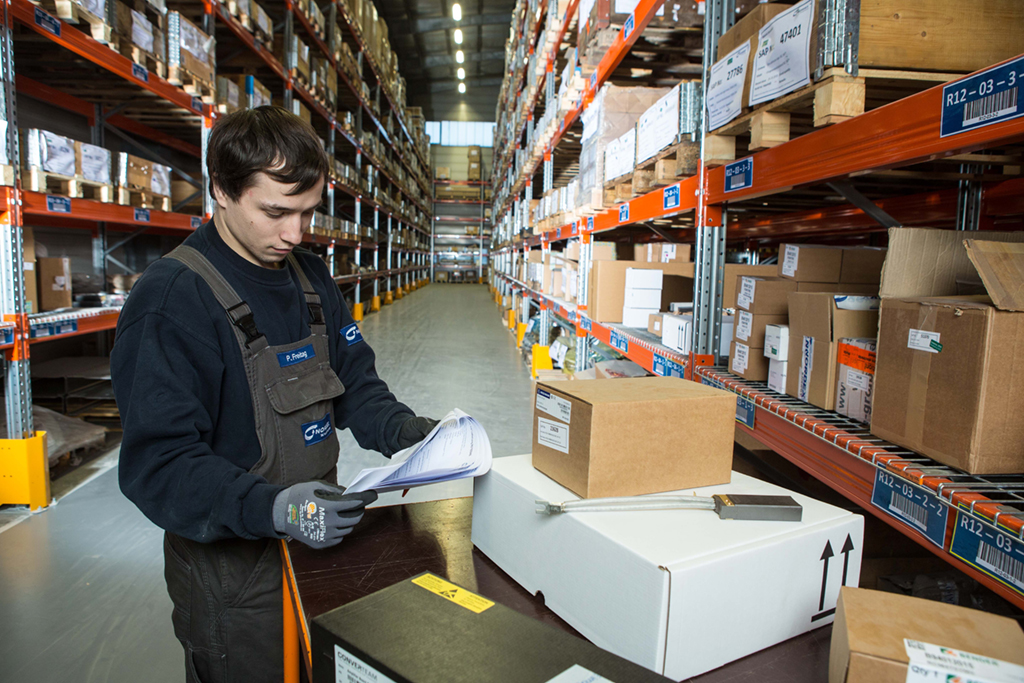 The Spare Parts Management at the Nordex Group ensures worldwide supply of spare parts for your wind turbine, 365 days a year. By exclusively providing the types of materials required, as well as short response and transport times, the best possible availability of the global fleet is guaranteed. As a manufacturer, we know exactly which replacement parts are needed for efficient and long-term turbine operations throughout the entire period of their use.
Based on this knowledge, Spare Parts Management, in collaboration with local Service organisations, defines the required range of spare parts for all maintenance and repair incidents. This tailor-made provision of materials and punctual delivery to the wind farm guarantees optimal on-site service.
No matter what components are needed, our efficient team secures the entire spare parts supply chain – from purchasing, to warehousing and delivery – worldwide.
Regular inspections are necessary to maintain the wind farm remains in an optimal state, and to avoid serious damages. Our dedicated technicians perform inspections according to an optimized scheduled maintenance plan. With our flexible inspection methods, such as th use of drones or endoscopy, we prevent performance loss while guaranteeing highest quality, thereby ensuring the success of your fleet.


Please contact our spare parts experts via e-mail at parts_sales@nordex-online.com
SMART SOLUTIONS FOR
HIGHER YIELD
We offer quick solutions for any complex issue: Our Competence Centre focussing on converters, drive trains and blades, provides special expertise, with one key objective – to ensure the highest possible yield for our customers. The secure and profitable viability of our technical and maintenance services are the design principles of the first order when it comes to the development of our wind turbines.
In the latest generation – the Delta4000 series – each component is designed to ensure easy access and low maintenance costs. Thanks to the application of self-erecting, mobile crane solutions, the replacement of large-scale components, such as gearboxes, for example, can be done in a faster, more sustainable and economical way than using conventional techniques.
Today, a test-run of large component replacement is already a part of the certification and testing process of our prototypes – this can be seen in the video of the Delta4000 prototype in Wennersdorf, Germany.