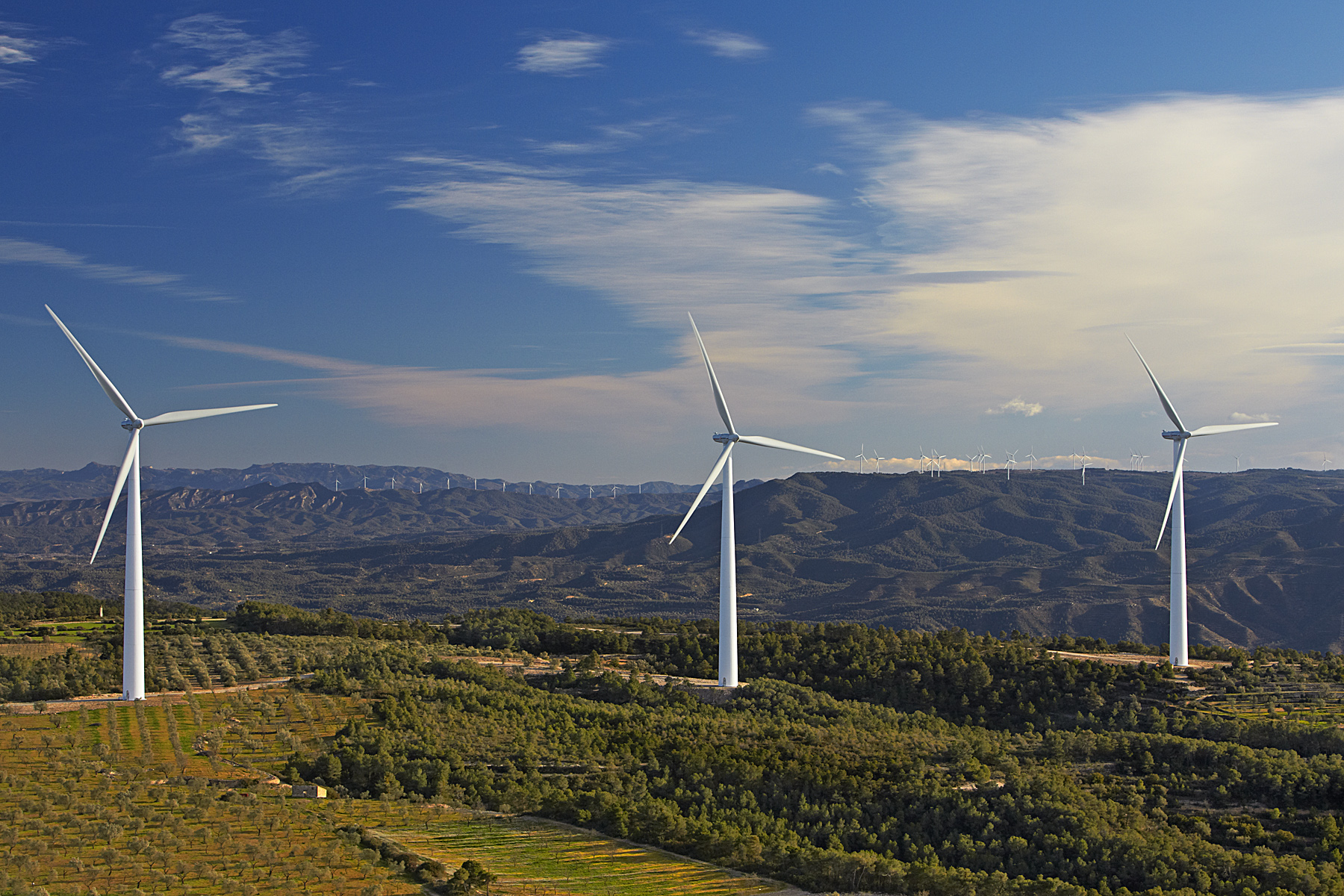 THE NORDEX GROUP IN SPAIN
The Nordex Group in Spain
Acciona Windpower, the wind turbine manufacturer of the Spanish group Acciona S.A., has been present in the Spanish market since the end of the nineties. As a subsidiary of Acciona Energy – one of the biggest renewable energy developers and operators in the world – the company opened its first production facility Barásoain, Navarre in 2003. With the introduction of the successful AW1500 platform, the start of series production in 2005 and the subsequent development into the 3 MW class, the company became one of the most important manufacturers in Spain and on the global market.
In April 2016, Acciona Windpower merged with the German company Nordex to become one of the world's leading manufacturers of wind turbines. Acciona S.A. is now the main shareholder of the Nordex Group. The company today has various sites throughout Spain, spread across a number of provinces, and has built two of its own production facilities in the country: one nacelle production facility – the above mentioned in Barásoain – and a rotor blade production facility in Lumbier, Navarre. This allows the company to supply projects to the market more cost-efficiently.
In 2022, wind energy was the number one source of electricity in Spain, with an installed capacity of over 28 GW. This puts the country at fifth place in the world in terms of installed wind energy capacity, and second in Europe overall (source: AEEolica). Natural conditions, with many mountain ranges and extensive coastlines, offer high potential for onshore wind energy. With predominantly medium wind locations and low to medium turbulence, the Nordex Group today offers the N163/5.X and N163/6.X turbine types from the Delta4000 series – the optimal solution for Spanish wind conditions. With 3181 MW in operation, and another 450 MW under construction, last year, the Nordex Group achieved a market share of 45%, making it the market leader in the country in 2022. Today, the company has almost 2000 employees in Spain.
N163/6.X
Levering more than 35 years of experience in connecting proven wind technology with innovative engineering, the N163/6.X marks the company's entry into the 6.X MW+ class. As all turbines of the Delta4000 series, the N163/6.X covers a wide range of power modes, providing the flexibility to optimize a customer's project-specific AEP investment criteria as well as rating and sound requirements. The N163/6.X comes with a design lifetime of 25 years, which can be extended to up to 35 years.
With the Delta4000 platform, the Nordex Group relies on tried-and-tested series-production technology. We took the Delta Generation's fundamental design and transferred it over to the 4, 5 and 6 MW+ classes, with the help of performance-enhancing concept adaptations. At the same time, we kept an eye on electricity generation costs which were consequently reducing.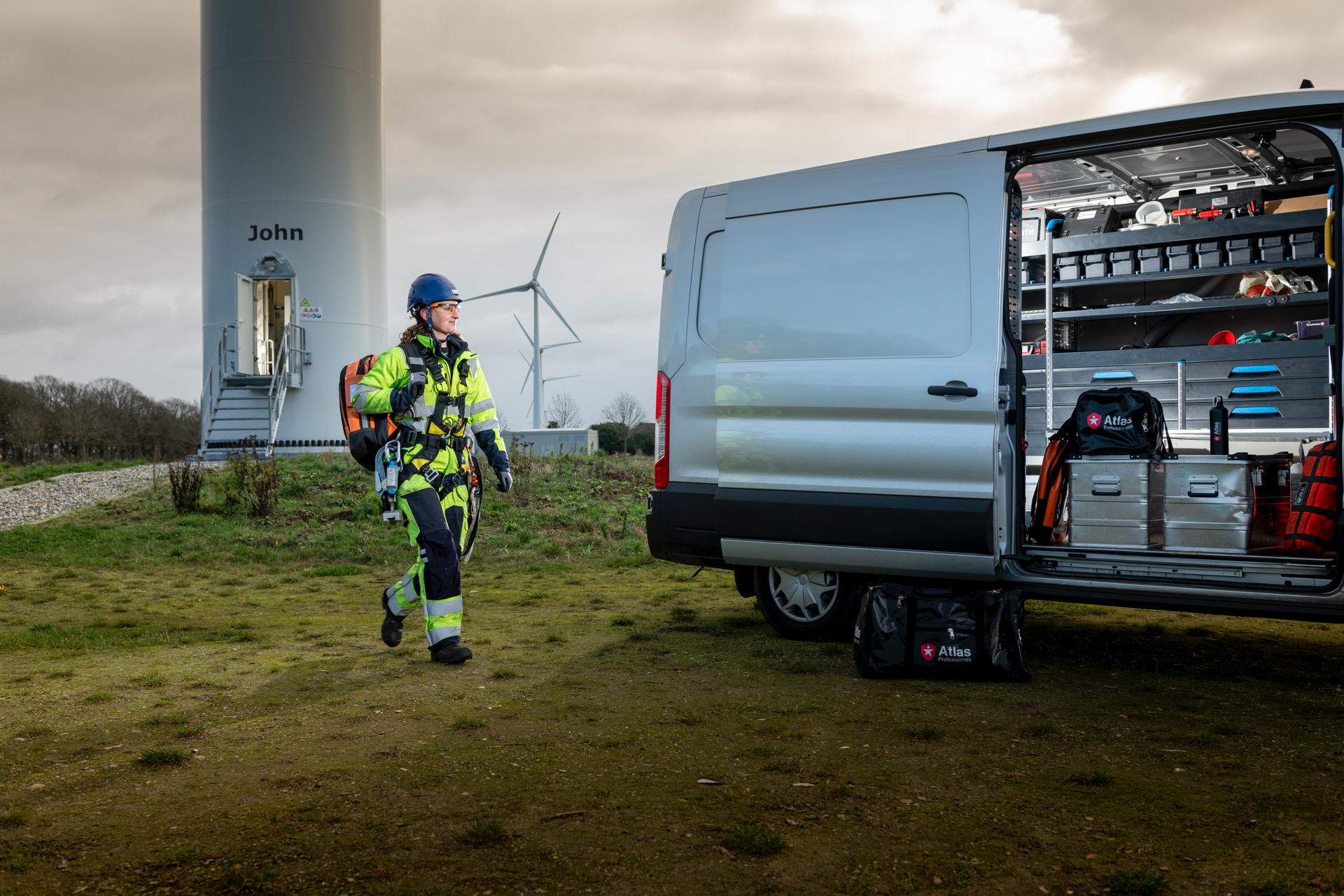 WE'RE HIRING
EXPLORE YOUR JOB OPPORTUNITIES IN
SPAIN
Your contacts & locations
JAVIER OJANGUREN

VP Spain, APAC & Africa
mail: SalesSpain@nordex-online.com
NORDEX ENERGY SPAIN S.A. UNIPERSONAL

Polígono Industrial Barásoain, Parcela 2.
C.P.: 31395 Barásoain (Navarra)
ESPAÑA
FRANCISCO CEJUDO

Sales Director Spain
mail: SalesSpain@nordex-online.com
NORDEX ENERGY SPAIN S.A. UNIPERSONAL

C/ Anabel Segura 11, Edif. A – Planta 2ª
28108 Alcobendas (Madrid)
ESPAÑA
European Regional Development Fund
The European Regional Development Fund (ERDF) is a financial instrument of the European Union aimed at supporting economic and social cohesion in Europe's regions. It provides funding for projects that promote innovation, entrepreneurship and sustainable development, with a focus on reducing disparities between regions. The ERDF has been instrumental in supporting the development of infrastructure, research and development, and small and medium-sized enterprises across Europe. In this context, Nordex Energy Spain has received grants.

LEARN MORE