OPTIMISE YOUR FLEET –
UPGRADES BY THE NORDEX GROUP
HIGHER PRODUCTION AND OPTIMISED YIELD
We apply decades of expertise as a manufacturer of high-efficiency wind turbines to incorporate the latest developments from our mass production also into our existing wind turbines, thereby continuously optimising the existing fleet.

By optimising performance, availability and safety in existing wind turbines, our clients can get the most out of their facilities. At the same time, we continuously integrate the long-standing experience of our global support network, data analysis from installed wind farms worldwide, and solutions generated at our headquarters into all new wind turbines as well as existing wind turbines.
With upgrades to our product portfolio, particularly the Xtended series, the Nordex Group offers wind farm operators the opportunity to upgrade their wind turbines quickly and cost-effectively with products tailored to their needs. Our upgrades are designed to avoid lengthy project planning stages.

Longer service life, higher yields, or an optimised sound concept: we not only improve returns for our clients but also optimise the availability and safety of existing wind turbines.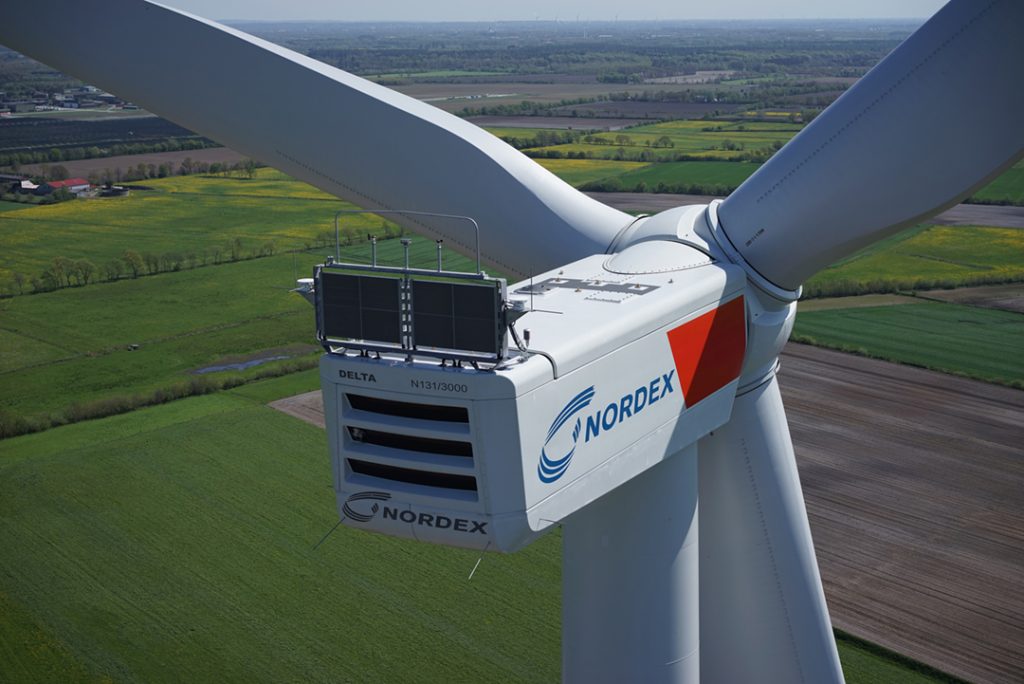 XTENDED POWER
UP TO 3.5% ADDITIONAL PERFORMANCE
With our "Xtended Power" upgrade, our clients can leverage the full potential of their Gamma, Delta and Delta4000 generation wind turbines. With Xtended Power, the rated power of the wind turbine can increase performance by up to 3.5%, depending on specific site conditions.
Assessment of project optimisation potential
We assess maximum load for each wind turbine to calculate the potential yield increase using our TÜV-certified analysis method as a basis and taking into account the specific characteristics of your site.
Selecting the power mode suitable for your site
Depending on the specific optimisation potential of your wind farm, our team of experts proposes one of the newly-developed power modes and, if suitable, a combination with our Xtended Lifetime Gamma & Delta product. The proposal will be tailored to your individual needs.
Administrative support and commissioning
Our team of technology experts and local operators helps our clients communicate with authorities and grid operators to ensure a seamless upgrade of your wind turbines.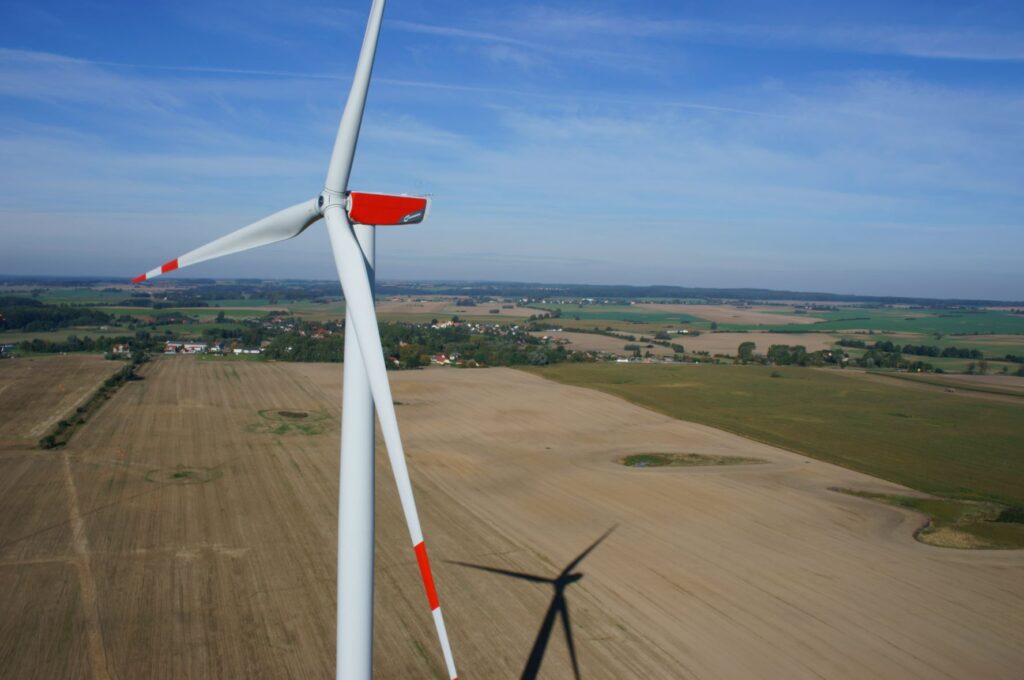 XTENDED LIFETIME
MORE UP TIME, BETTER PERFORMANCE
To ensure continuous, reliable wind turbine operation, we offer our clients the possibility of precisely determining the service life extension as well as the option of a support contract beyond the 20th year of operation.
Wind turbines typically have a 20-year service life. However, depending on the location, wind load and condition of the wind turbine, they can actually operate for many more years. Our "Xtended Lifetime" product provides additional performance at comparatively low costs, particularly when repowering is not an option but the location remains attractive. In order to extend a wind turbine's service life, its structural stability and operational endurance need to be proven.
XTENDED LIFETIME ALPHA & BETA
The assessment for extending the service life of Alpha and Beta generation wind turbines is carried out in two steps. First, an analytical calculation is performed to determine the future operational potential of the wind turbine. Secondly, an expert from a recognised certification body carries out an on-site visual inspection of the wind turbine in question and assesses the current condition, finally checking the result of the assessment.


LEARN MORE
XTENDED LIFETIME GAMMA & DELTA
The lifetime extension of your Gamm or Delta wind turbine is determined by analytical verification. For this purpose, the site-specific load effects of your turbine are calculated according to a TÜV-NORD certified methodology and compared with the design loads for this type of turbine. For an even more precise result, our all-in-one solution also includes the review of non-load-driven safety-relevant components and major electrical components of the Gamma and Delta platform.

LEARN MORE
As the manufacturer, we have all relevant data from previous years, from design drawings to type testing, load model and SCADA data that is required in order to accurately calculate the operating time. In addition to assessing your turbine, we can also support you in implementing the measures or requirements needed for lifetime extension. Finally, you will receive an expert report for submission to the authorities, if required.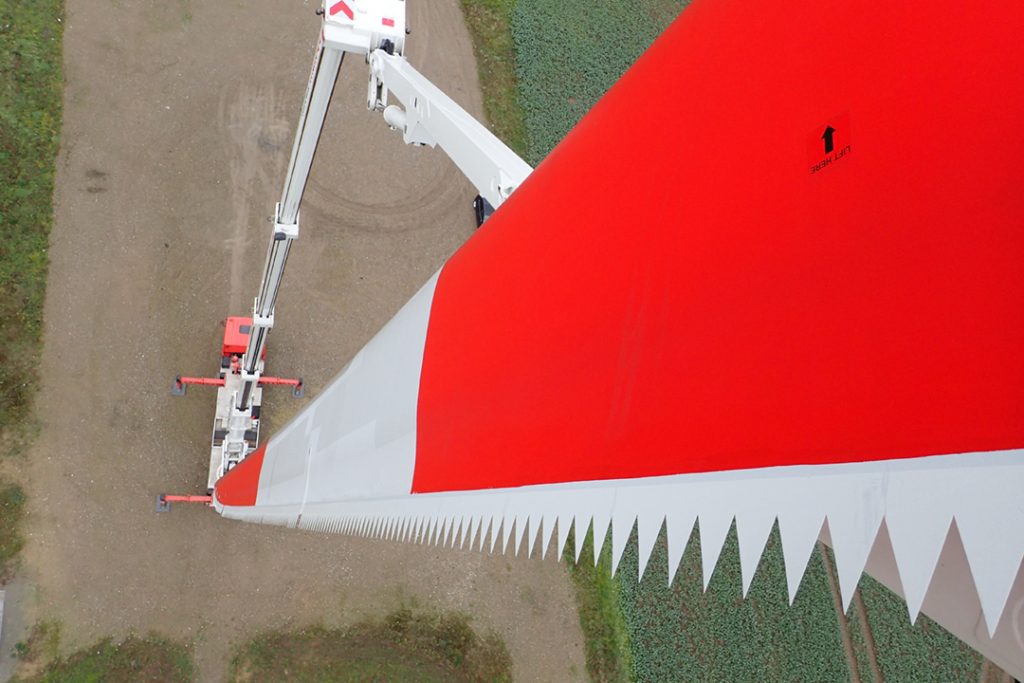 LOWER NOISE EMISSIONS, BETTER PERFORMANCE
Our aerodynamic and acoustic improvements allow for both a significant increase in performance and a reduction in noise emissions. The Xtended Power Sound Concept combines serrations and sound mode optimisation coupled with vortex generators to improve rotor blade flow conditions.
SERRATIONS
Serrations are thin, zig-zagged components that are attached to the trailing edge of the rotor blade to reduce noise. By replacing the straight trailing edge with a serrated one, turbulence is modified and the noise level is reduced by approximately 1.5 decibels, which, in turn, allows the customer to switch to a higher operating mode. This then creates the potential for a 6% increase in wind turbine yield whilst still remaining within standard specifications.
SOUND MODE OPTIMISATION

In order to operate turbines with reduced sound, the power must be curtailed. This is usually done by reducing rotor blade rotational speed and thus the generator speed. Optimising noise emissions improves the power curve by means of a specific torque increase whilst maintaining a stable rotor speed and low sound emission. This can increase the yield by up to 7%.
The Serrations and Sound Mode Optimisation products are available both separately and in combination (Xtended Power Sound Concept).
VORTEX GENERATORS

The efficiency of existing wind turbines can be increased by around 1.5% by improving the flow conditions at the blade.
The vortex generators counteract premature loss of lift at the blade root as the air flow is stabilised and the propulsive force of the blade is increased, thus increasing the efficiency of the wind turbine. The vortex generators, individually adapted to each type of rotor blade, are installed directly on the top side of the blade.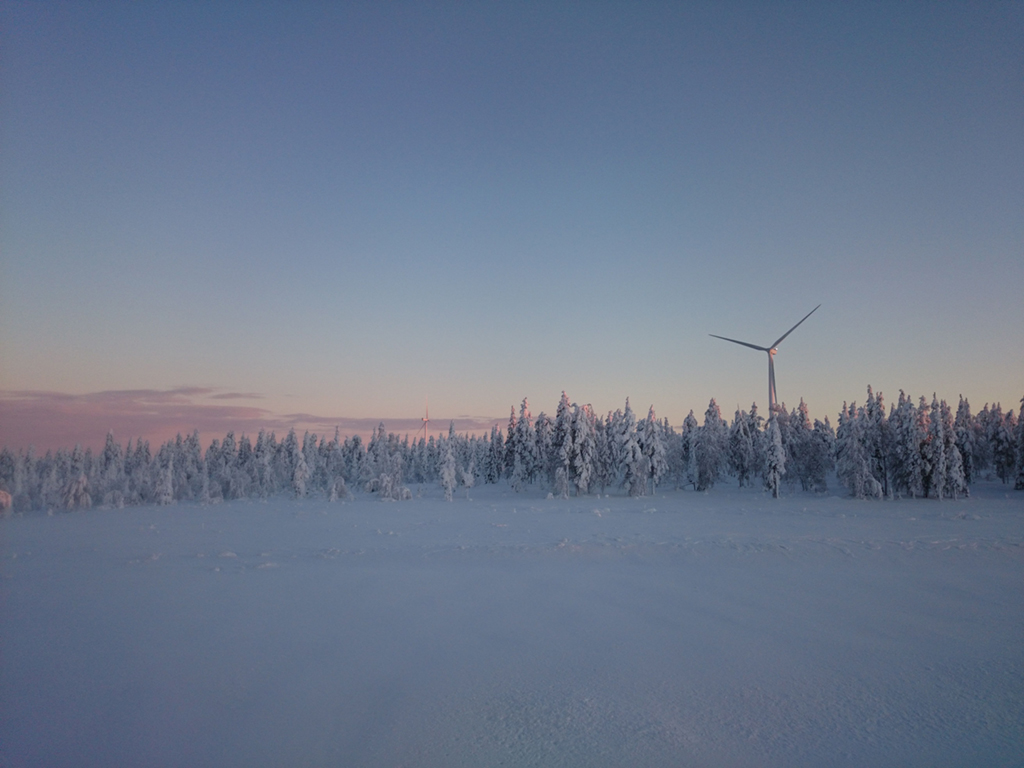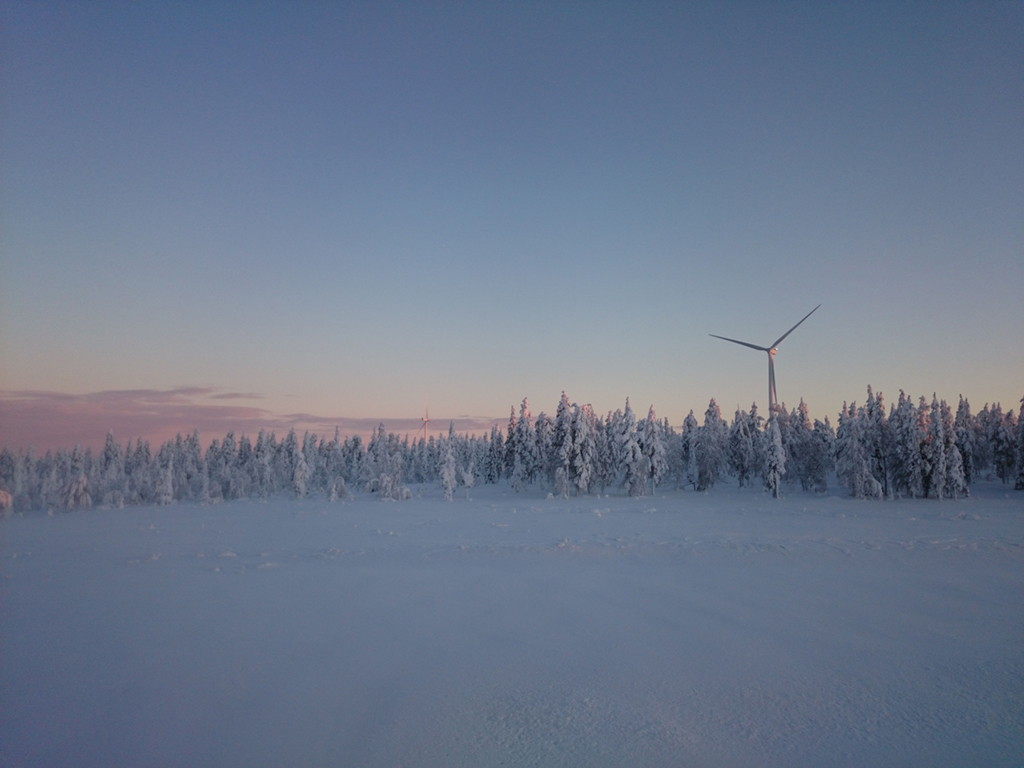 LOW TEMPERATURES, HIGH SAFETY AND PERFORMANCE
With our "Rotor Blade Ice Detection System", our clients increase personal safety in the cold winter months with minimal downtime.
ROTOR BLADE ICE DETECTION SYSTEM
With the Rotor Blade Ice Detection System, our clients benefit from continuous monitoring of the rotor blades to detect ice formation, thereby improving personal safety on site. The measuring system detects ice formation on the rotor blades even when the wind turbine is not in operation. When the ice accumulation on the rotor blades reaches a critical level, an alarm message is displayed and the wind turbine shuts down, restarting automatically once the critical ice accumulation disappears.
ICE DETECTION PLUS
With this upgrade of the Rotor Blade Ice Detection System, our clients can increase their performance by reducing ice-related downtime while maintaining the same level of safety. The "Ice Detection Plus" upgrade combines the advantages of the Rotor Blade Ice Detection System with sector management, ensuring that there is no threat to protected objects in the vicinity of the wind turbine while it continues to operate.
NORDEX INTERFACE PRODUCTS
With our "Nordex Interface" products, we offer our clients the opportunity to retrieve data from their wind turbines in real time, access the wind farm's historical SCADA database and establish a standardised interface for direct marketers.

The products are integrated into the wind farm's existing grid and are securely connected to the client's grid or that of their direct marketer via the Nordex client firewall.
LOWER MAINTENANCE COSTS, INCREASED AVAILABILITY
CONDITION MONITORING
Drive train condition monitoring enables early detection of potential mechanical component failures as well as proactive planning and prioritisation of maintenance tasks. This can reduce maintenance costs and increase the availability of wind turbines.