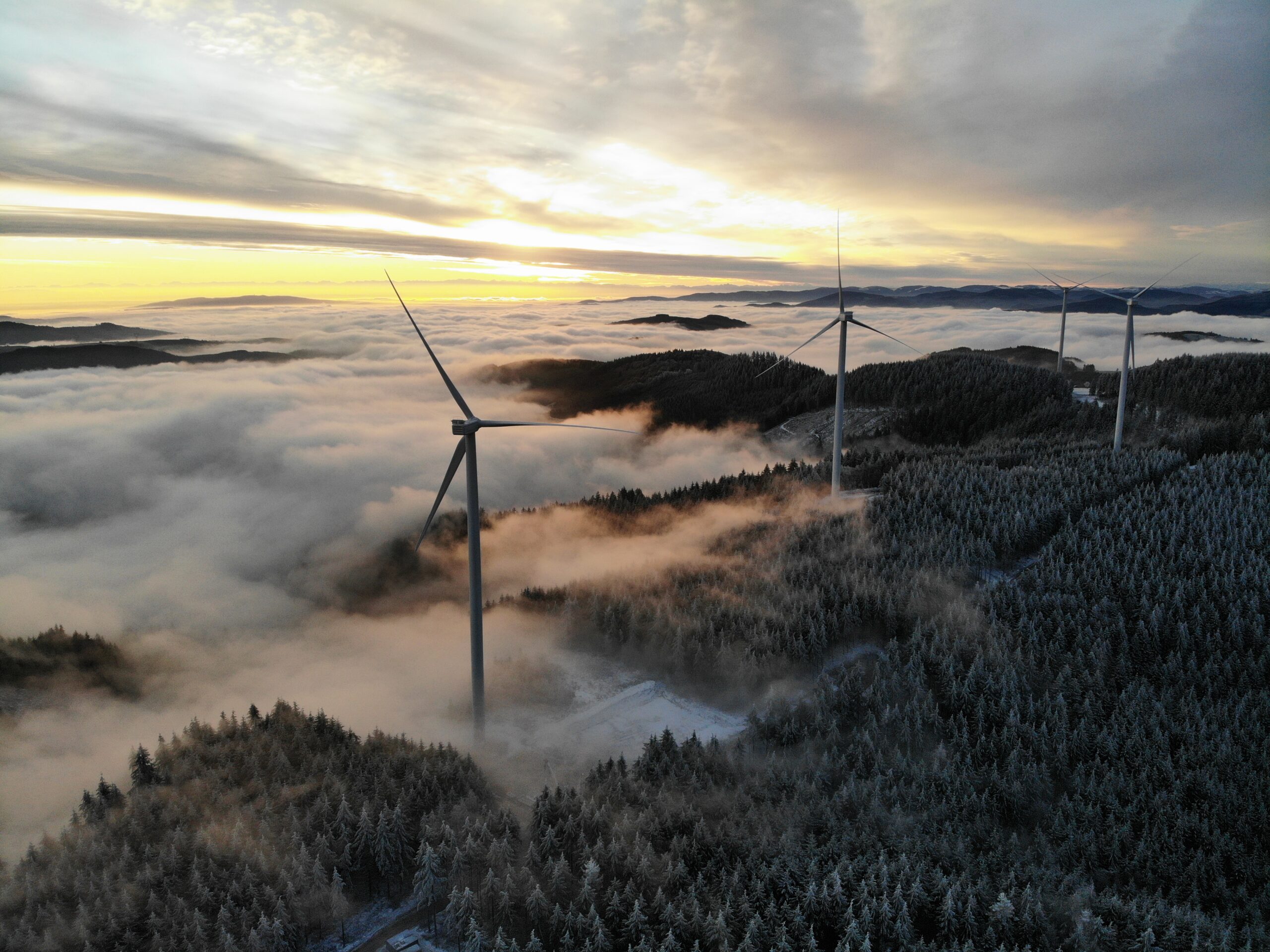 THE NORDEX GROUP IN FRANCE
The Nordex Group in France
24
SERVICE POINTS THROUGHOUT THE COUNTRY
3,4 GW
INSTALLED
MORE THAN 1,300 WIND TURBINES
NORDEX FRANCE TODAY
An experienced turbine manufacturer firmly established throughout the country
Nordex France is one of the major players in the wind power sector in France, with more than 270 wind farms installed for a total power of nearly 3,4 GW. Nordex designs, manufactures and sells wind turbines as well as managing the entire construction phase and carrying out maintenance work. Nordex wind turbines are specially adapted to the demands of the French market, particularly in terms of their design and acoustics.

One strength of the Nordex Group in France is that we deliver experienced teams who can assist our customers through all the stages of the value chain for wind farms.
Our presence in every region of France for more than 20 years now has allowed us to forge strong bonds with local partners. With our deep knowledge of the country, a national presence and a highly
developed network with stakeholders in wind power, we are ideally positioned to assist our customers with their projects and identify precise solutions to their problems. Nordex is committed to wind power development that respects the land, in line with values such as those outlined in the ethical charter of the wind power association France Énergie Éolienne.
OUR PROMISES

CLOSE RELATIONSHIPS AND RESPECT FOR ALL OUR PARTNERS TO ENSURE LONG-TERM PROJECTS.



AVAILABILITY AND SERVICE VIA 24 SERVICE POINTS ACROSS FRANCE.




EXPERIENCE, RELIABILITY AND DEDICATION TO INDUSTRIAL APPLICATIONS.



RESPECT FOR ALL OUR PARTNERS IN THE SECTOR.



INNOVATIVE TECHNOLOGICAL SOLUTIONS TO ENSURE AN INCREASING COMPETITIVE ADVANTAGE FOR OUR PRODUCTS AND SERVICES.
THE EXPERTISE OF OUR TEAMS IN ALL KEY AREAS
(ACOUSTICS, CONNECTIVITY, SCADA, TURNKEY…).


THE NORDEX GROUP'S PRESENCE
The French subsidiary Nordex France S.A.S was launched in 2001 and opened its first service point in Béziers, a city in the Occitanie region of southern France. Today, the Nordex Group has 400 employees working together to advance the energy revolution in France. The headquarters of the subsidiary is located in Plaine Saint-Denis, 9.4 km from the center of Paris. Since its market entry, the company has built more than 1,300 turbines with a total installed capacity of nearly 3,4 GW and has an additional capacity of 460 MW currently under construction. A total of 24 service points across the entire country form a service network that offers local expertise at international standards.

ENVIRONMENT
The French territory is characterized by its diversity, both in terms of climate and geography, with the northern area made of up more flat and cold terrain (with large areas that are susceptible to wind) than the south (marked by a more gentle climate and a topography combining mountains and valleys). This diversity will have an influence on the construction and operation of wind farms.
The product portfolio offered by the Nordex Groupe is ideally suited to these more or less complex terrains, with light to moderate winds, featuring a range of products that have been adapted to respond to local demands.
The N149/4.0-4.5, N149/5.X and N163/5.X, from the Delta4000 generation, are considered to be some of the most competitive turbines on the market.
These turbines cover a large power range in class 4 MW+ and 5 MW+ and offer an increased competitive edge on sites with light and moderate winds thanks to their excellent adaptability, which makes them fully optimal for any type of site and climate. They are also equipped with a wide range of noise curves in order to operate as silently as possible while maximizing the production of the wind farm. One of the most significant challenges for the French market is to master the noise factor of wind turbines due to strict regulations in this area.
Equipped with 18 standard and combined acoustic modes with SCADA flexibility enabling the interlinking of various modes based on the site conditions, our wind turbines are ideally suited to the noise constraints of each site and keep noise-related slowdowns to a minimum.
Acoustic expertise has been one of the pillars of development for R&D at Nordex for a long time now. Already aware that this topic would be one of the major elements to consider during the development of wind power projects, our teams have been incorporating carbon fibers into the blades since the launch of the N117 in 2011. This was the starting point of a real determination to make the blade a key high-performance element, as noiseless and optimized as possible.
Apart from standard approved mechanisms that have already proven effective many times over on the French market, especially in highly sensitive areas, our machines can be equipped with serrated trailing edges (or serrations) which improve the acoustic performance of our wind turbines even more.
All of our machines installed in France feature all or some of these acoustic capabilities, including our N117 and N131 Delta already on the market, with capacities between 3.0 and 3.9 MW depending on the model.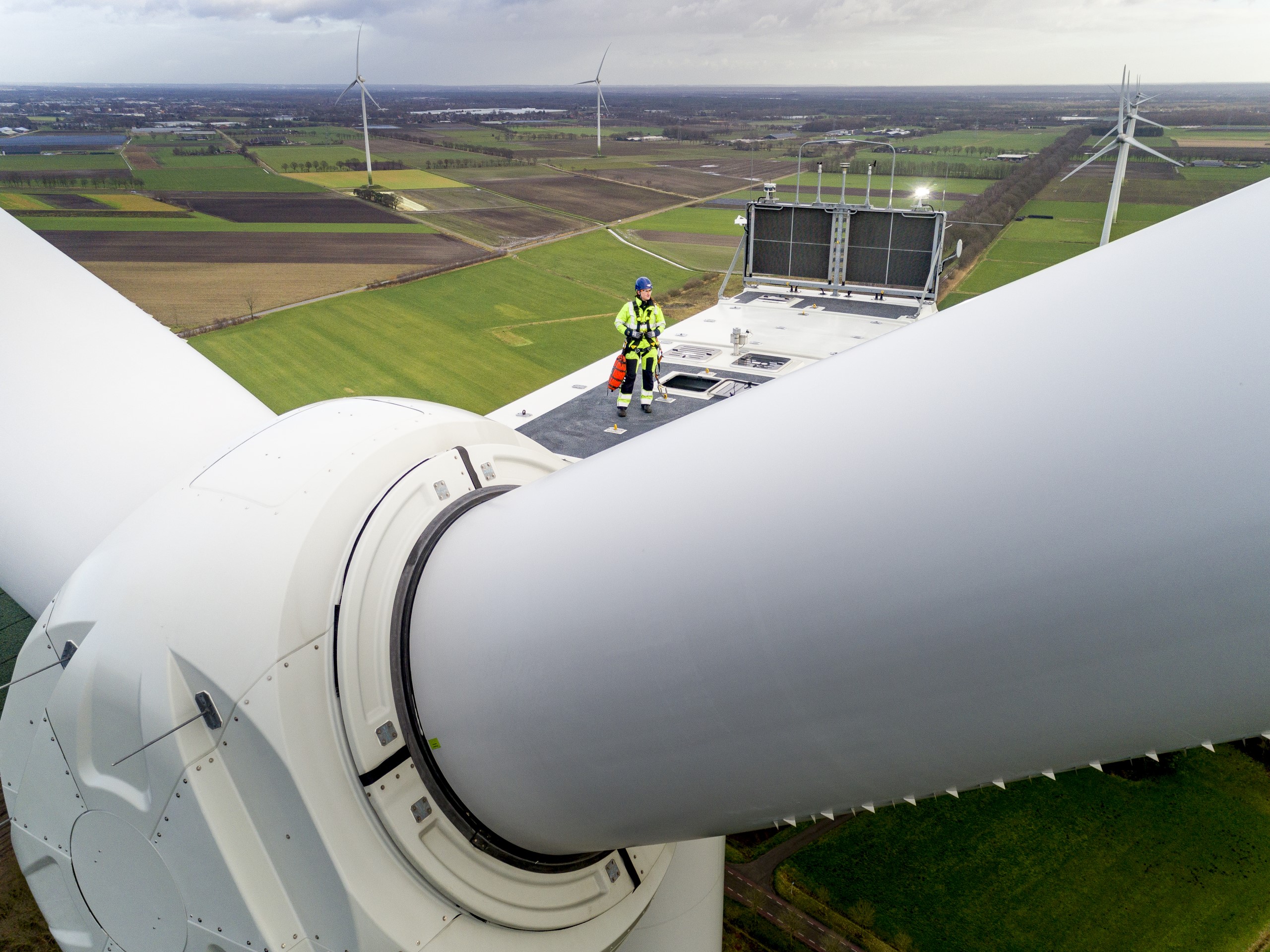 WE ARE HIRING –
EXPLORE JOB OPPORTUNITIES IN FRANCE
Direction, Contacts & Locations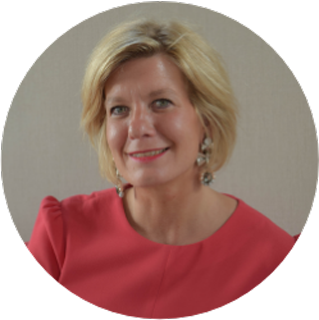 ANNE-CATHERINE DE TOURTIER
Anne-Catherine de Tourtier is the President of Nordex France and Belux. She also holds the position of Managing Director Mediterranean. She joined Nordex France as its 4th employee in 2003. In the subsequent years, Anne-Catherine de Tourtier has contributed significantly to the launch of Nordex France's business activities and has held various commercial positions and responsibilities both in France and internationally. Born into a French-German family, she spent a large part of her childhood in Asia before beginning her studies in Political Sciences in Berlin and Paris. After working for the Permanent Mission of Germany to the United Nations in New York, she completed an MBA/MIA at Columbia University, NY.
She has been strongly involved in the French Wind Energy association, France Energie Eolienne, since 2015 and was elected as President in 2021.
NORDEX FRANCE

194 avenue du Président Wilson
F-93217 La Plaine St Denis
France
Phone: +33 (0)1 55 93 43 43

Nordex welcomes you to visit our location in Plaine St Denis from:
Monday to Friday
From 9:00 a.m. to 7:30 p.m.
VISIT US

By public transport:
RER B in the direction of the stop La Plaine St Denis
RER D in the direction of the stop La Plaine St Denis
Metro 12 in the direction of Front Populaire – stop Front Populaire

Parking:
A parking area is available for you on the Nordex premises