TURBINES CUSTOMIZED TO YOUR NEEDS
Each project and business case has its own individual specifics – aiming for the best possible return on investment, we provide a broad range of options and solutions to ensure that our turbines fit perfectly to such unique requirements.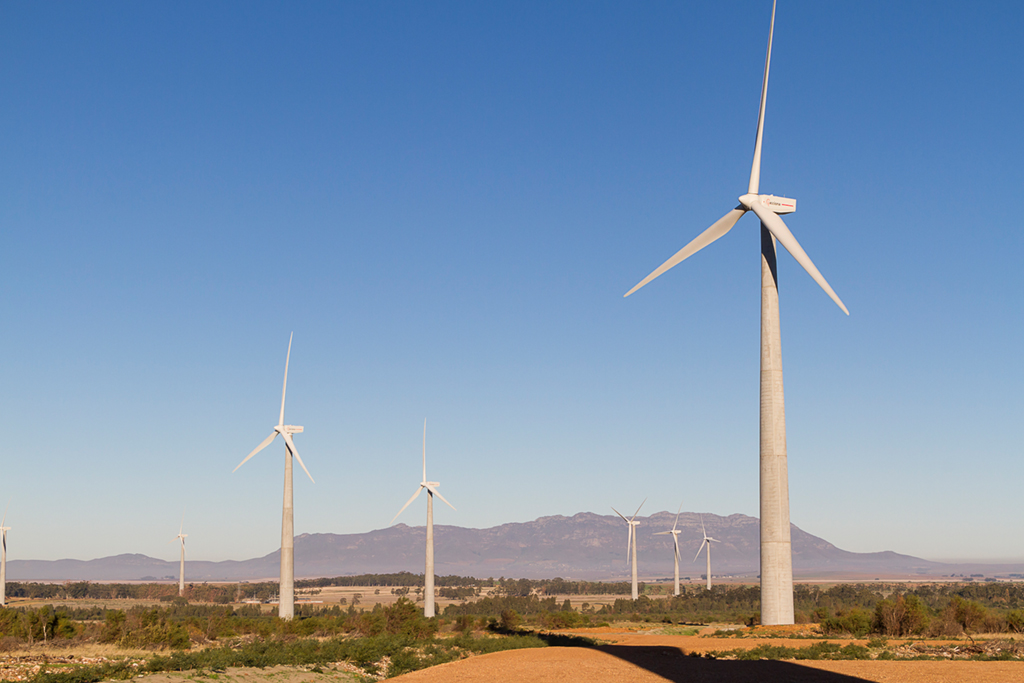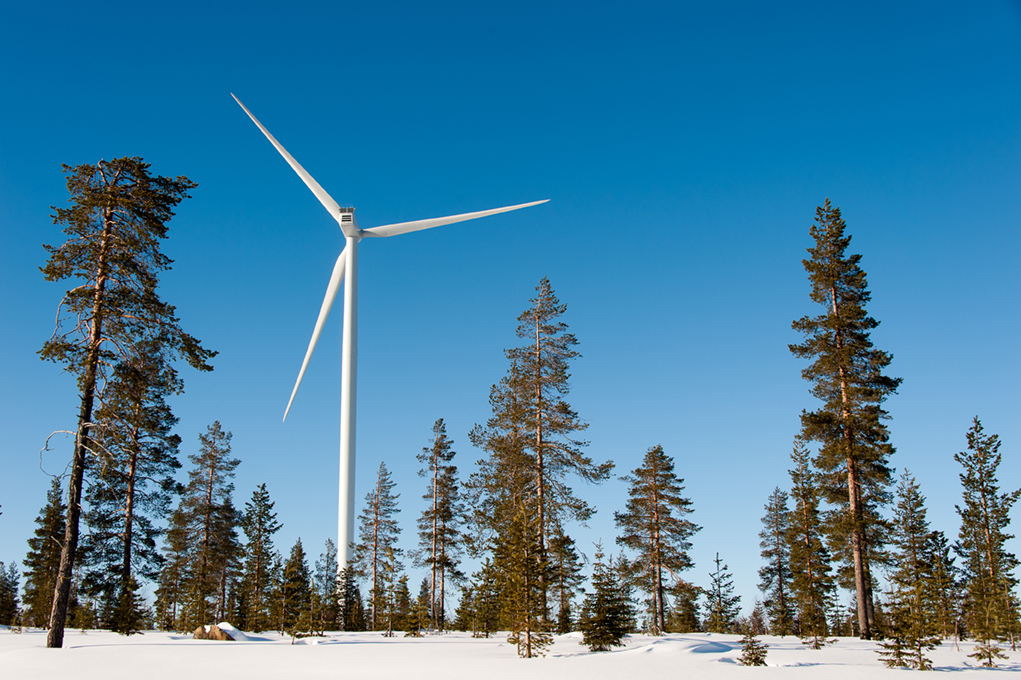 COLD CLIMATE PACKAGES & ANTI-ICING SOLUTIONS
Extended operating range down to -30 degrees Celsius
The normal climate version (NCV) of the turbine can be operated at temperatures as low as -20 degrees Celsius, thus enhancing the annual yield of your site. The proven Nordex Cold Climate Package helps to additionally open up high-yield cold locations. All turbines based on Delta4000 and Delta platforms turbines are available as Cold Climate Versions.
UP TO 80% REDUCTION OF OUTPUT LOSSES UNDER ACTIVE ICING CONDITIONS

1. Low energy consumption
2. Highly robust overall system
3. Simplified system architecture

SECURING HIGH PERFORMANCE IN ICING CONDITIONS
This system for the Delta4000 product series reduces output losses under active icing conditions by up to 80 percent.

ADVANTAGES AT A GLANCE:

1. Heat acts on the rotor surface areas that are particularly important for turbine performance
2. Low energy consumption of a maximum
125 KWh for all three rotor blades

3. Up to 80% reduction of output losses under active icing conditions
4. Highly robust overall system due to segmented heating elements
5. Simplified system architecture for fuss-free operation and easy maintenance.

Available for
N149/4.0-4.5
N149/5.X
N163/5.X
Preventing ice from accumulating in full operation
With the Anti-icing System, our customers can rely on secure yields and maximum availability from their wind turbines, even in cold temperature conditions.

The system consists of an ice sensor, mounted on the nacelle, and heating elements contained within the rotor blades at aerodynamically relevant points on the blades. If sensor data indicates the presence of conditions likely to cause icing, the heating elements are activated automatically .

Energy-efficient heating prevents ice from accumulating on the rotor blades. There is no requirement to stop or reduce the operation of the turbine while the Anti-icing System is working. Whilst active, the system will automatically control the heating power output to match the climatic conditions.
The Anti-icing System automatically removes ice that has accumulated along the relevant surfaces of the rotor blade, thereby reducing yield losses and shutdowns resulting from icing.

ADVANTAGES AT A GLANCE:

1. Maximum yield even at sites prone to
severe icing.
2. Avoiding ice formation on the blades during operation ensures high availability levels.
3. Low power consumption of the system equates to even higher power output for the turbine.
4. Resilient solution integrated into the blade structure.

Available for Delta & Delta4000 turbines.
STEEL

Steel towers offer a number of advantages in terms of construction and dismantling. For many years, they have been the preferred technology in numerous markets due to their short assembly times. The durable and resistant material has proven itself in the field over many turbine generations. Our steel towers are conical and consist of up to seven segments, each up to 35 meters long. They are transported individually to the construction site and assembled on site.
HYBRID

The hybrid tower is a special design for systems with hub heights of between 134 and 164 meters, and is designed to be mounted on site. The lower section of the tower is made of concrete with the upper section of steel. In some markets, the hybrid design offers advantages in terms of logistics and cost efficiency, especially for high tower heights.
CONCRETE

Concrete towers offer particular advantages in markets with a lot of free space and remote locations. Unlike steel, high-quality concrete can be guaranteed anywhere in the world. Mobile production in the immediate vicinity of the construction site not only ensures low logistics costs, but also meets local content requirements. Creating direct and indirect jobs on site, the mobile factories also increase acceptance within the local area.
The Nordex Group can look back on 14 years of experience in the manufacture of concrete towers and well in excess of 1,000 concrete towers produced. Today the Nordex Group offers its Delta4000 series with a hub height of 120 metres, also with concrete towers.




Customizable to fit to all sites
Adjustable solutions secure high yields on all sites
CONDITION MONITORING SYSTEM

The Condition Monitoring System allows for continuous evaluation of the main mechanical components of the wind turbine: the rotor bearing, the gearbox and the generator. Sensors analyse the performance of the wind turbine and set automatic alarms if standard limits are exceeded. This allows for immediate analysis by our diagnostics centre and enables our Service colleagues to react early before a problem results in downtime – by this, the availability of the turbine is improved and maintenance can be planned more efficiently.

The Condition Monitoring System is compatible with all Delta4000, Delta and Gamma Nordex turbines.
SERRATIONS

Sound of wind turbines highly influences their acceptance in the areas surrounding a wind park. The sound generated by wind turbines – caused by air flow around the rotor blades – can be reduced by serrations. These serrations, imitating the wings of owls, which hardly make any sound when flying, reduce the sound level by around 1.5-2.0 decibel. By attaching serrations to the trailing edge of our blades, our turbines can run in a higher operation mode with less sound, and thus, can increase AEP by up to 6 percent.

The Rotor blade serrations are available for all Nordex turbines.