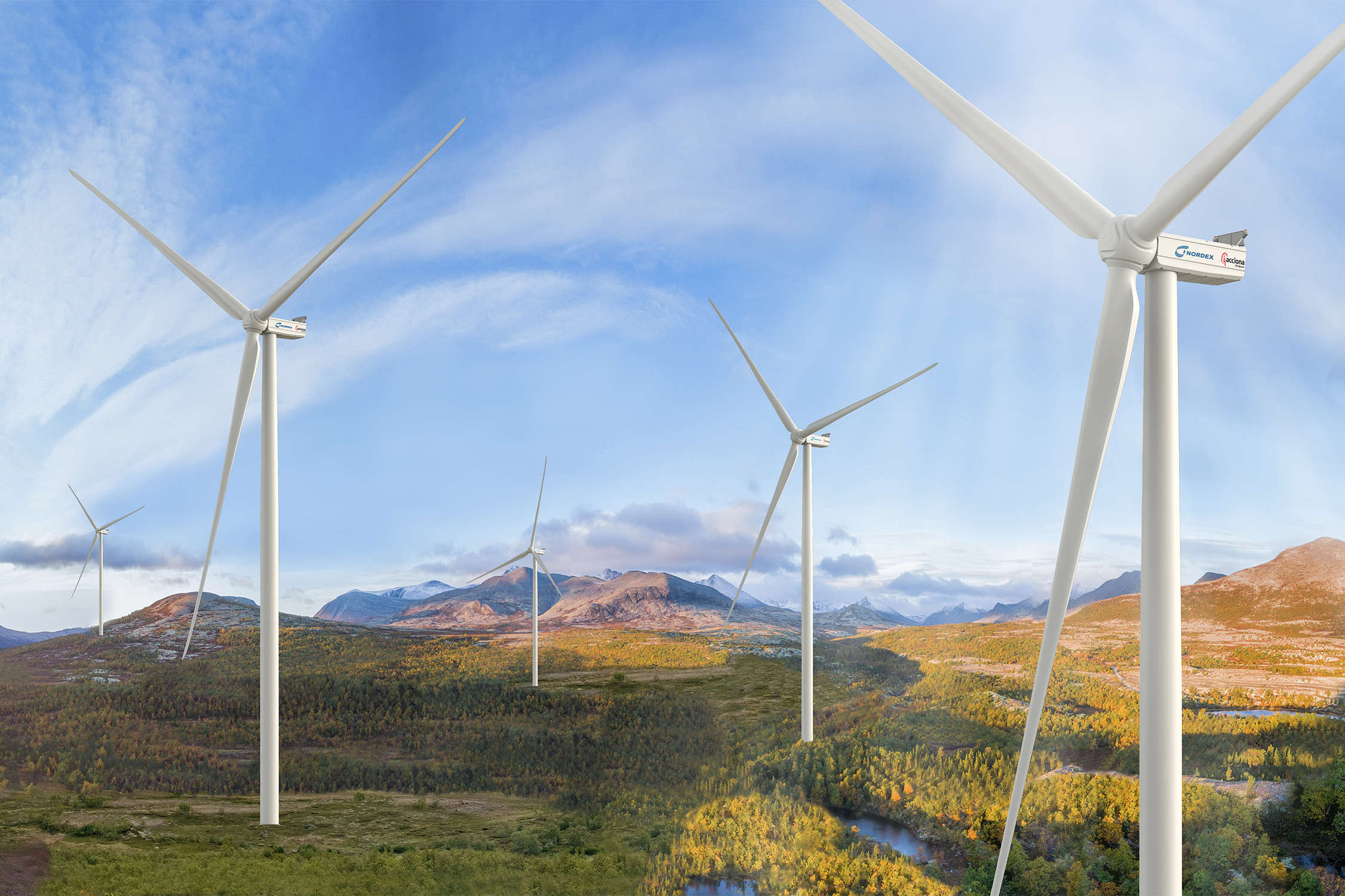 THE N163/6.X
ENTERING THE 6MW+ CLASS
+20% RATED POWER
COMPARED WITH THE N163/5.X
LIFETIME EXTENSION
DESIGN LIFETIME OF 25 YEARS
AT ~ 6.5 MW
SOUND-, POWER- & LOAD-MODES
MAXIMIZED POWER. EXTENDED LIFETIME.
Levering more than 35 years of experience in connecting proven wind technology with innovative engineering, the N163/6.X marks the company's entry into the 6.X MW+ class. The Nordex Group developed the N163/6.X based on the N149/4.0-4.5 launched in 2017. This was the first turbine worldwide that introduced flexible rating as part of its core design philosophy and operation strategy.
We have incorporated our experience gathered from developing and testing the existing six variants of the Delta4000 series in the 4MW+ and 5MW+ class. As all turbines of the Delta4000 series, the N163/6.X covers a wide range of power modes, providing the flexibility to optimize a customer's project-specific AEP investment criteria as well as rating and sound requirements. The N163/6.X comes with a design lifetime of 25 years, which can be extended to up to 35 years. The turbine's high flexibility offers opportunities to optimize the revenues in line with PPA structures and merchant price profiles.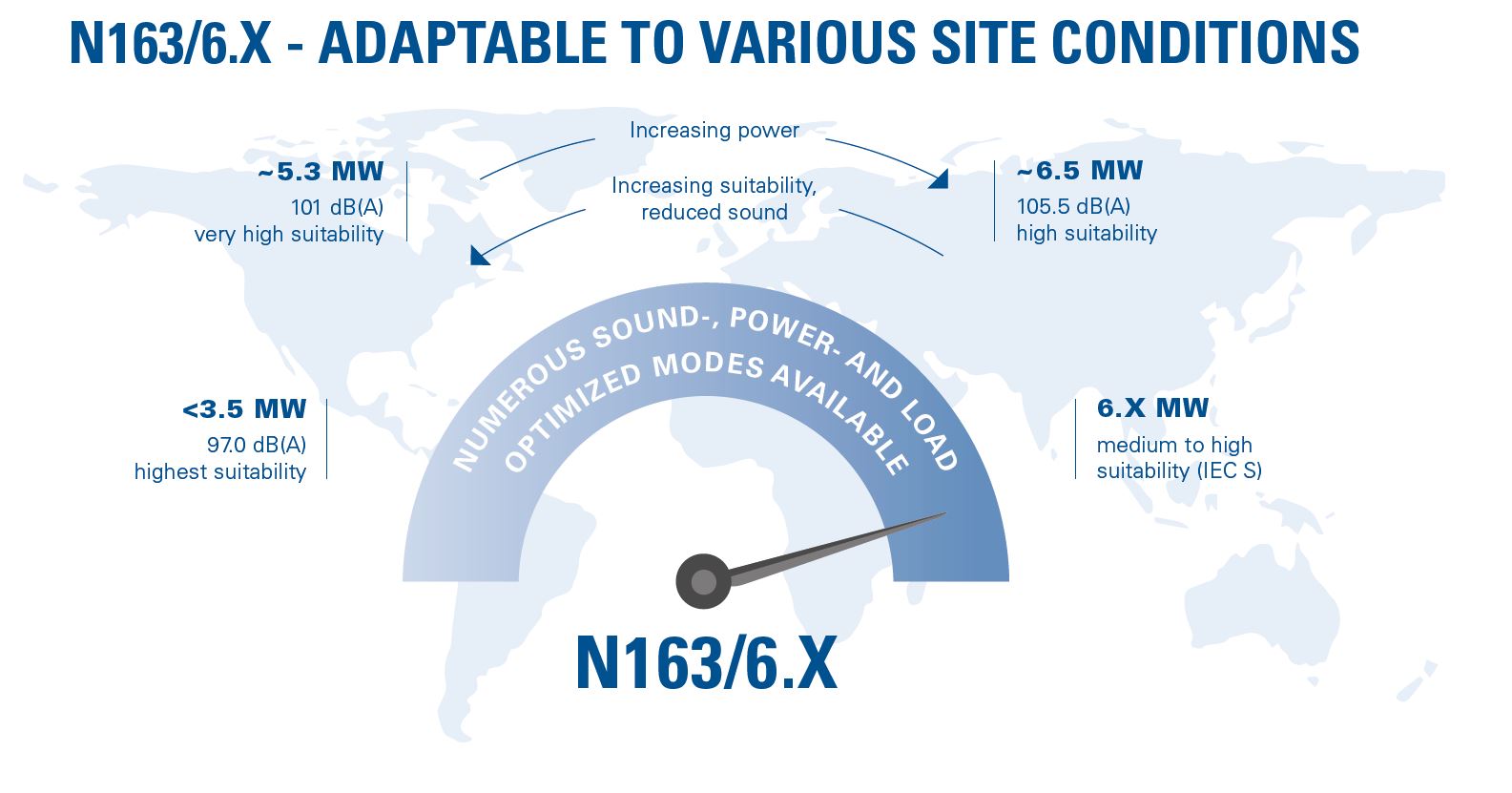 Delta4000 architecture certified on site
PROVEN TECHNOLOGY
The N149/4.X prototypes were installed in 2018, meaning the main warranted performance figures, such as the power curve and most relevant sound power modes, have already been confirmed by measurements from certified third parties.
Operating data
Cut-out wind speed
up to 26 m/s
Generator
Construction
Double fed asynchronous generator
Cooling system
Liquid/air cooling
Brake system
Main brake
Aerodynamic brake (pitch)
Hub height
Hub height
up to 164m, project – and sitespecific
The strategy- evolutionary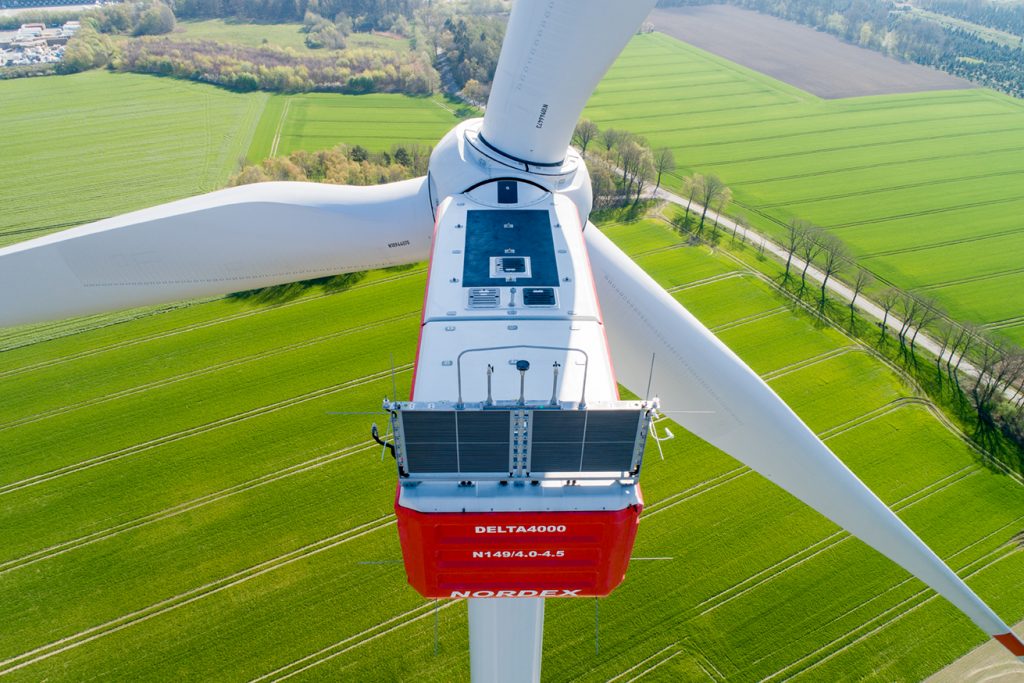 CONNECTING PROVEN TECHNOLOGY WITH INNOVATIVE ENGINEERING
For the Delta4000 product series, we took over the Delta
Generation's fundamental design and transferred it to the 4MW to 6MW+ classes.

Depending on the investment criteria of the customer's business case, the wind farm can be optimized in terms of AEP, rating, lifetime and sound requirements. In addition, this flexibility offers opportunities to optimize the revenues in line with PPA structures and merchant price profiles.

1. OPTIMIZED POWER TRANSFER
2. LARGER ROTOR DIMENSIONS
3. REDUCED SERVICE EFFORTS
4. MAINTAINED ELECTRICAL SYSTEM
5. RELIABLE DRIVETRAIN CONCEPT
6. GRID COMPATIBILITY GUARANTEED
More about the delta4000 series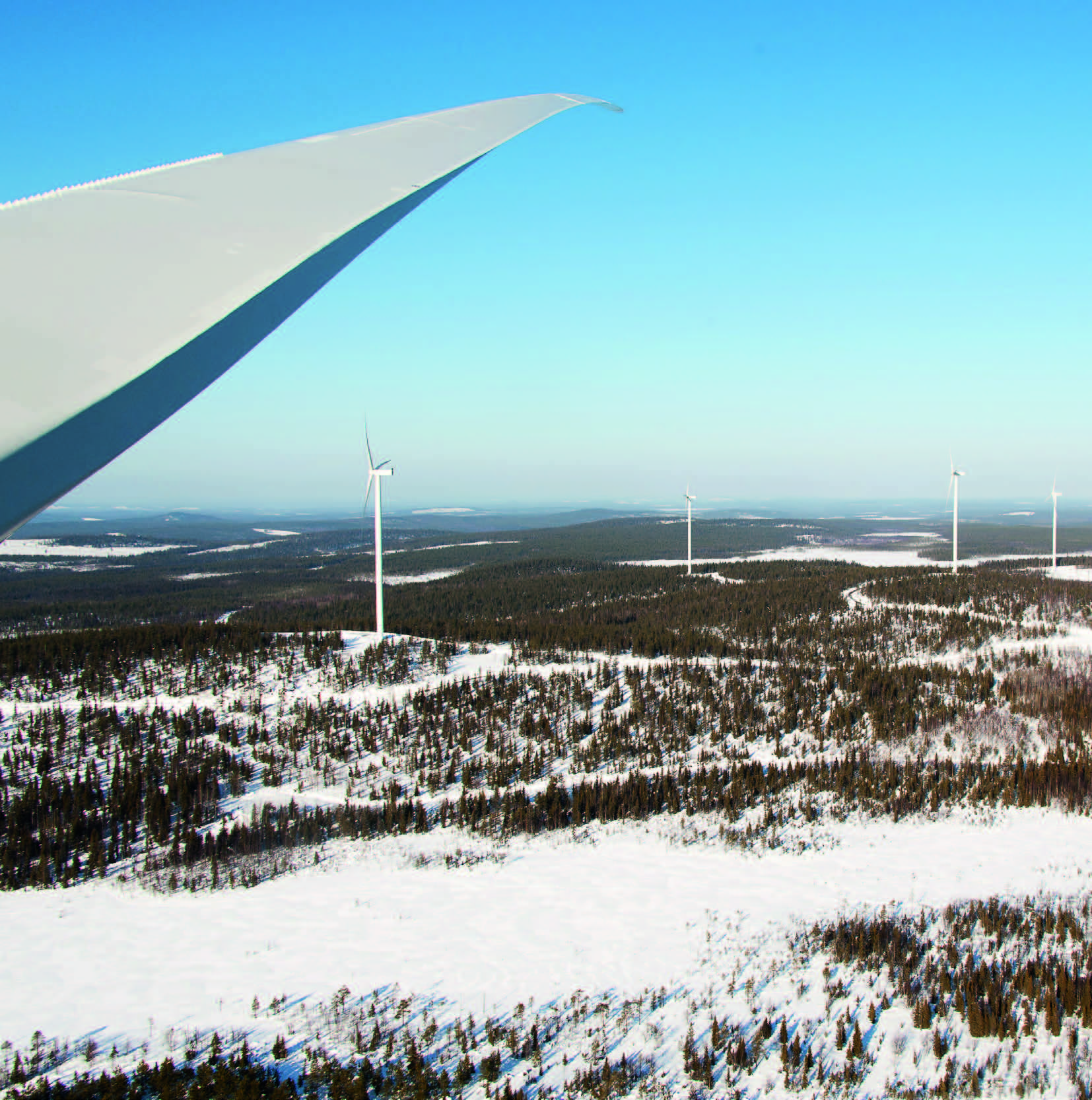 TAPPING INTO COLDER LOCATIONS
Our proven Cold Climate Package enables turbines to operate in temperatures down to -30C° ; -22°F. An additional Anti-Icing Package is available for most Delta4000 turbines.
Explore the delta4000 portfolio