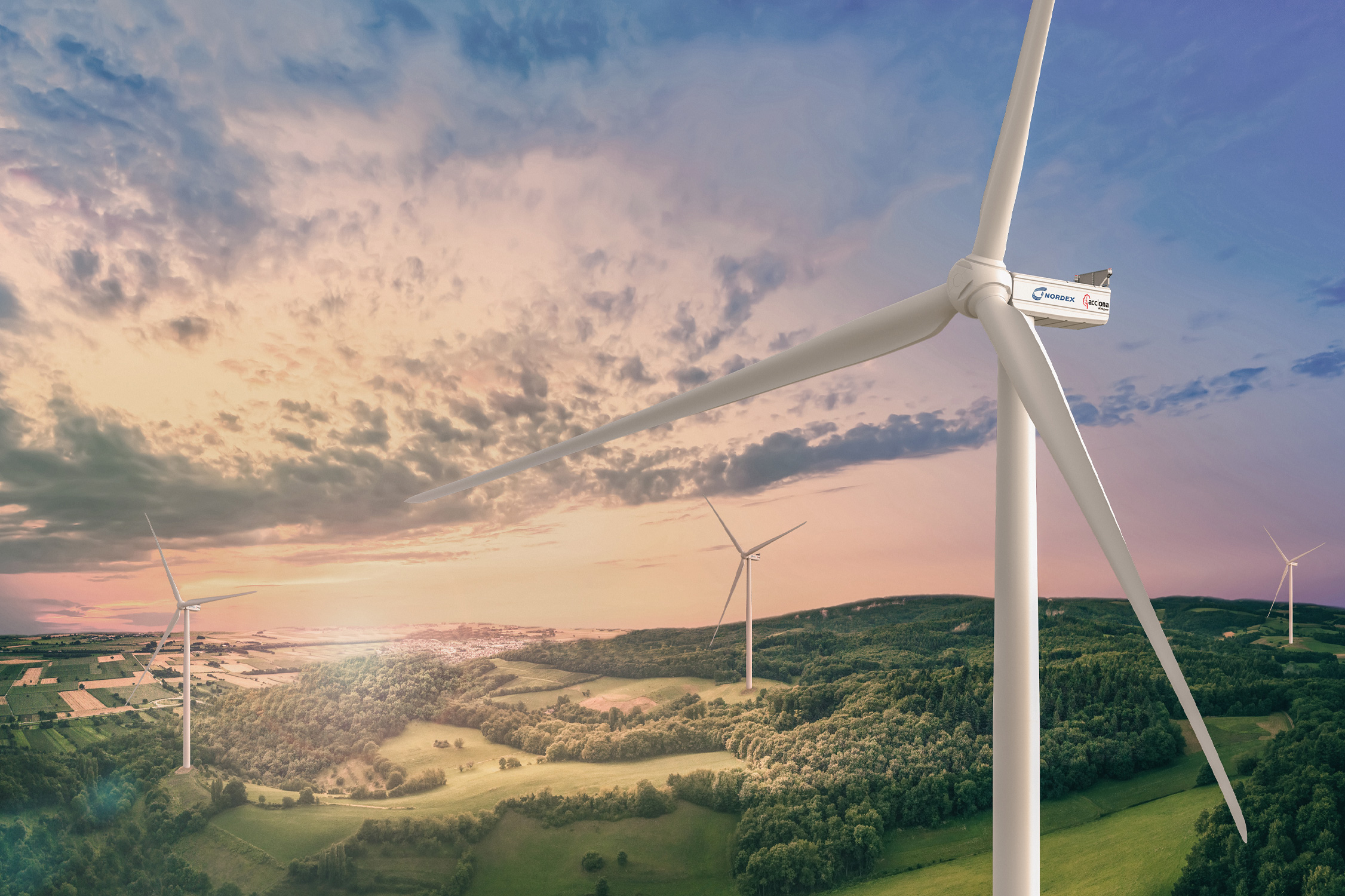 THE N175/6.X
BASED ON PROVEN DELTA4000 TECHNOLOGY.
EVEN MORE YIELD AT LOW AND MEDIUM-WIND SPEEDS.
SINGLE-PIECE BLADE
+15% SWEPT AREA COMPARED TO N163/6.X
MORE YIELD
IN LOW-WIND CONDITIONS COMPARED TO N163/5.X & N163/6.X
AT 6.22 MW
SOUND, POWER & LOAD-OPTIMIZED MODES
The specialist for low-wind sites
PROVEN TECHNOLOGY. MAXIMIZED YIELD.
The Nordex Group is once again expanding its globally successful Delta4000 platform with a new highly-efficient wind turbine: the N175/6.X – Nordex' specialist for light-wind speeds. At typical low to medium-wind locations, the N175/6.X will achieve between 7 and 14 percent more yield compared to its sister models, the N163/5.X and N163/6.X due to its single-piece, newly-designed 85.7-meter-long rotor blade and its above-average capacity factor. This additional yield is achieved particularly during times of lighter wind speeds with the turbine producing up to 22 percent more energy than its predecessors.
As part of the Delta4000 series, the high flexibility of site-dependent power modes are also applied to the N175/6.X, thus providing a wider range of options for increased suitability in terms of sound, load and power. The turbine can also be equipped with a bat module and on-demand night-time marking. A cold climate variant ensuring operation in environments of -30°C is also available.
The turbine is designed with an operational lifetime of 25 years, but will be able to reach 35 years depending on the site conditions.
OPTIMIZED DESIGN BASED ON PROVEN TECHNOLOGY​
YEARS OF EXPERIENCE &
PROVEN CONCEPTS
The N175/6.X uses the proven technical concepts of the Delta4000 series, such as the control system, the flexible rated power, and large parts of the nacelle of its sister model, the N163/6.X, which has already been tested in the field. As a result, already tested and existing suppliers and production capacities can also be used for the new turbine.
Operating data
Cut-out wind speed
20 m/s
Generator
Construction
Double-fed asynchronous generator
Cooling system
Liquid/air cooling
Brake system
Main brake
Aerodynamic brake (pitch)
Hub height
Hub height
Up to 179m, project and site-specific
THE STRATEGY- EVOLUTIONARY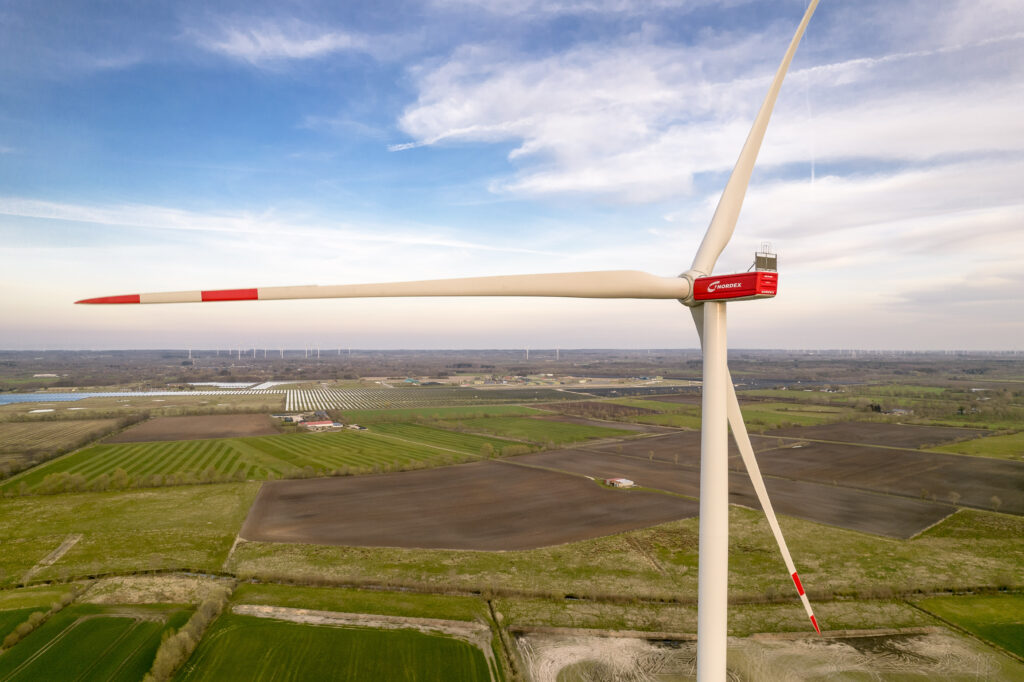 OPTIMIZED DESIGN FOR LOW-WIND SITES BASED ON PROVEN TECHNOLOGY​
The Delta4000 platform is successful in many markets all over the world. Using the best features of this platform and optimizing the power curve for low and medium-wind sites, the N175/6.X was born. Its flexibility and availability of project-specific optimizations will also be key factors of our new turbine.​
This is advantageous for operators, as electricity prices are usually higher during low-wind periods and the N175/6.X ensures high electricity production already at low wind speeds. Therefore, this new turbine is a perfect complement to our existing products.

1. LARGER ROTOR DIMENSIONS
2. RE-USE OF ELECTRICAL SYSTEM
3. RELIABLE DRIVETRAIN CONCEPT
4. FLEXIBLE POWER MODES FOR OPTIMIZED SUITABILITY
5. GRID COMPATIBILITY GUARANTEED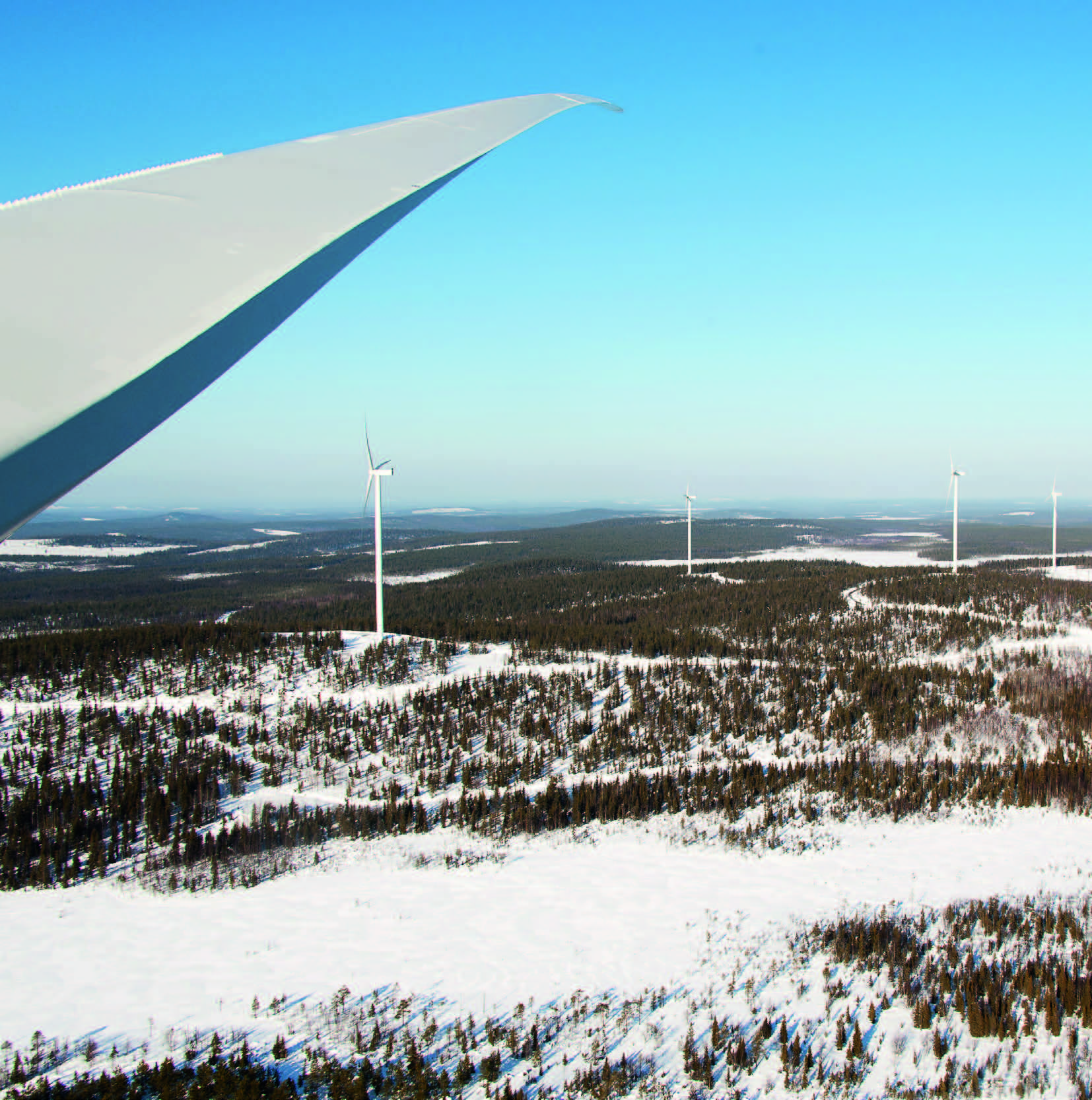 TAPPING INTO COLDER LOCATIONS
Our proven Cold Climate Package enables turbines to operate in temperatures down to -30C° / -22°F. An additional Anti-Icing Package is also available for most Delta4000 turbines.
Explore the Delta4000 portfolio