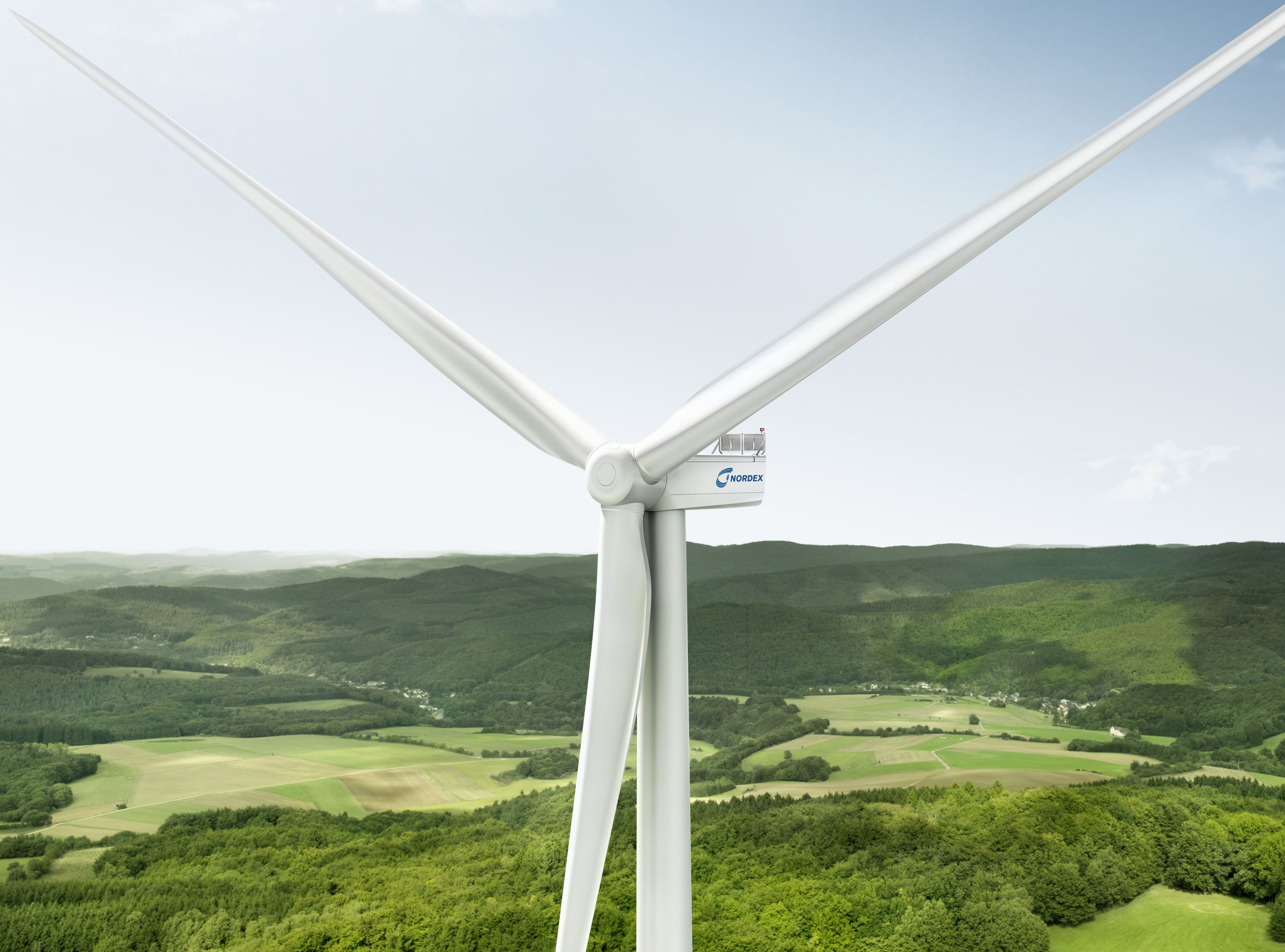 THE N131/3900
THE SOLUTION FOR LIGHT WIND. MAXIMUM YIELD IN THE 3 MW SEGMENT.
TOP YIELDS FOR LOW WIND SITES
LARGE ROTOR SWEEP; HIGH OUTPUT
FACILITATING PERMITTING
SOUND-OPTIMIZED OPERATING MODES
Maximum efficiency in the 3 MW segment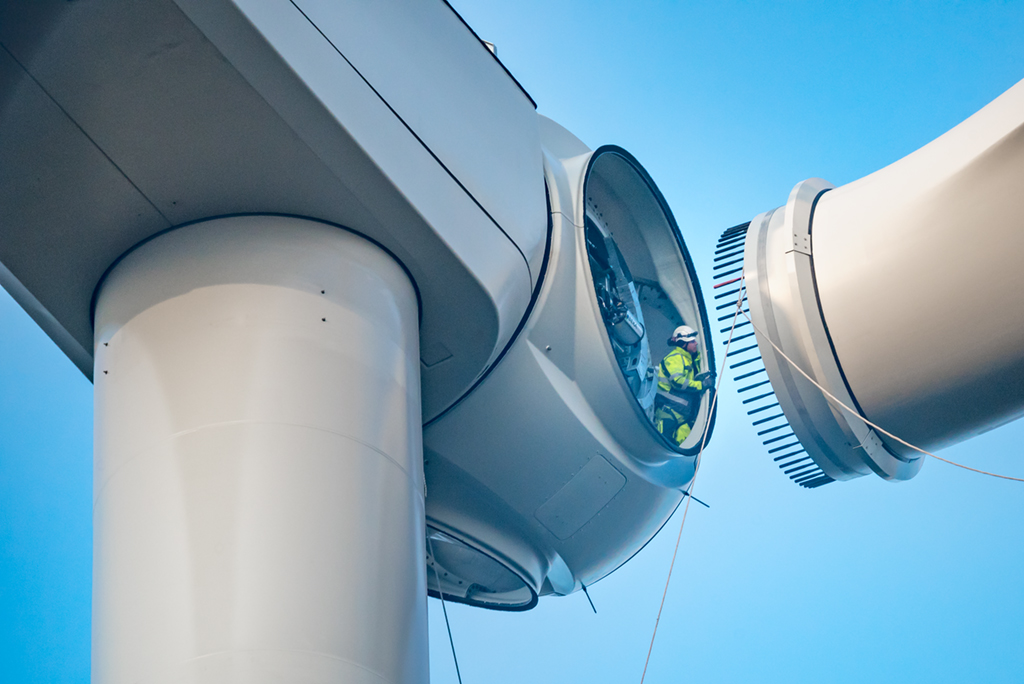 PROVEN CONCEPTS ENSURE A SECURE INVESTMENT
With the Delta Generation, Nordex customers benefit from the know-how the Nordex Group has gathered in the multi-megawatt range over many years. Mature technical solutions that have proven their worth thousands of times form a sound basis for the generation of the 3 MW class.
EXPLORE THE DELTA
The fourth generation of the Nordex multi-megawatt platform combines proven, dependable technology with targeted improvements for enhanced performance. With its larger rotors, increased nominal output and optimised technical systems, Generation Delta is setting standards in terms of economic efficiency, reliability, serviceability and safety for locations with medium and strong winds.

Operating data
Cut-in wind speed
3.0 m / s
Cut-out wind speed
25 m / s
Rotor
Operating range rotational speed
7.9–14.4 rpm
Rated rotational speed
12.6 rpm
Speed control
Variable via microprocessor
Overspeed control
Pitch angle
Gearbox
Type
3-stage gearbox (planetary-planetary-spur gear)
Generator
Construction
Doubly fed asynchronous generator
Cooling system
Liquid / air cooling
Grid frequency
50 / 60 Hz
Brake system
Main brake
Aerodynamic brake (pitch)
Hub height
Hub height
up to 134 m and project and site specific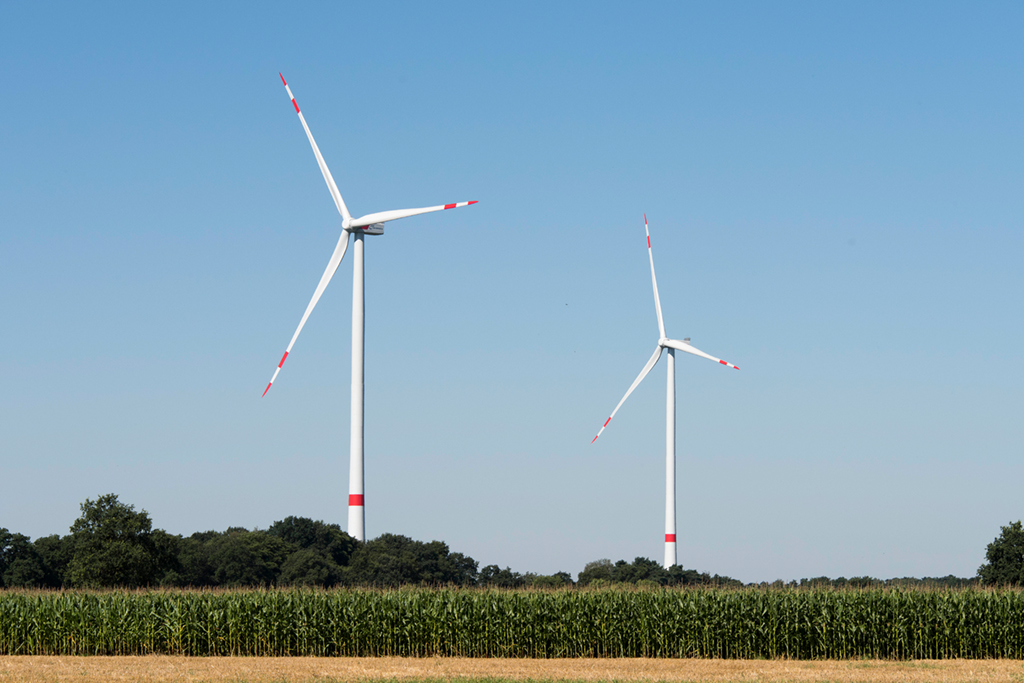 With the N131/3900, the Nordex Group offers an economical turbine for IEC-III locations with a maximum efficiency in the 3 mw segment. Thanks to the rotor sweep and high rated output, it obtains much higher yields. The turbine is available with hub heights of 84 to 134 meters and is thus ideal for complex locations. The maximum rated power can be adjusted (e.g. 3 MW) to also meet project-specific grid requirements. The N131/ 3900 produces a maximum of 106.2 decibels with serrations – which is crucial for optimising and obtaining approvals for
wind farms.

1. MAXIMUM EFFICIENCY
2. MATURE TECHNOLOGY
3. LARGE ROTOR
4. STRONG RATED OUTPUT
5. HIGH TOWERS
6. HIGH AVAILABILITY
7. ANTI-ICING SYSTEM
Explore the
delta portfolio