Meet the Team Nordex – Sofie Leino, Customer Manager
Sofie is the Customer Manager at Nordex in the Nordic region – a position she started in June 2022. With Nordex growing substantially in the Nordic Region, there was a need for someone to lead the Account Management Team. Account Managers are commercially responsible for existing Nordex customers, for example after sales, upgrades, negotiations around contract renewals, availability, and other contractual topics.
Sofie studied business economy and entrepreneurship at the University of Dalarna. After her studies, Sofie worked in the IT and telecom business. She later started working with online gaming as Head of Customer Support. Sofie was part of the start-up of Leo Vegas operational office in Malta.
When Sofie returned to Sweden in 2014 she started to work as a parental substitute as an Account Manager via Poolia at Nordex. When the temporary position ended there was a need for an additional Account Manager with responsibility for Northern Sweden where the windfarm Blaiken and the newly installed Maevaara were located. Sofie was asked to apply and after that, her role was expanded. Eventually, she became responsible for the rest of Scandinavia.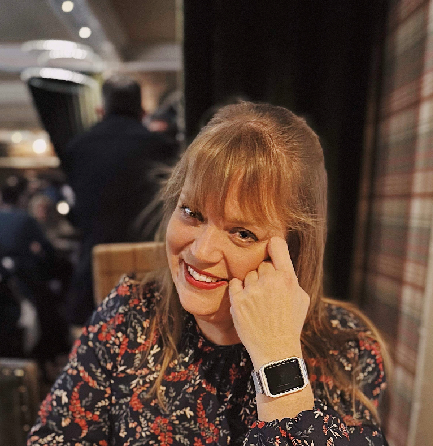 "After 5 years as an Account Manager I felt it was time to take the next step", Sofie says. She was contacted by her manager Ken Gaine who wondered if Sofie would be interested in the position as Service Sales Manager. Instead of taking care of Nordex existing customers and contracts Sofie was now in charge of the service agreements and service questions in the sales phase of the projects. "It was a very developing period as I was able to participate from the beginning to develop and negotiate the agreements", Sofie adds. Sofie worked as a Service Sales Manager for 3 years before she started to miss the operative part of Nordex business. As a result of Nordex growth in the Nordic Region an opportunity came up as becoming Customer Manager for that region. "I had a very good background for the job as I had been involved in the negotiations of new contracts and became responsible for the operative phase", Sofie says.
Sofie's longest employment before Nordex was 1 year and 10 months. She has now worked for almost 9 years for Nordex. "That speaks for itself that I really enjoy it here", Sofie adds, "Nordex has given me the opportunity to grow in my career. But the most important thing is the atmosphere between the colleagues. It's fun to go to the office because I enjoy being around the people there and learning new stuff all the time. It also feels particularly good to work with sustainability and renewable energy."
On the question regarding her outlook for the future Sofie says, "In the future, I hope that Nordex will be better at attracting women to the wind power industry and I could also vision myself in a management team in the future."